City Mattress Cleaning Adelaide: Embrace The Freshness in Your Mattress
Are you looking for a professional mattress cleaning service in Adelaide? Look no further than our company! We offer a comprehensive range of mattress cleaning services for residential customers, including: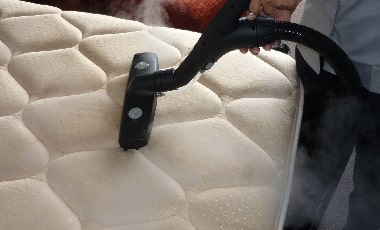 Mattress steam cleaning
It is a safe and effective way to clean your mattress and improve your sleep quality. The cleaning is done under the application of hot water or steam and then mattress drying is done. Our Mattress steam cleaning in Adelaide is the most sought service one can look out for.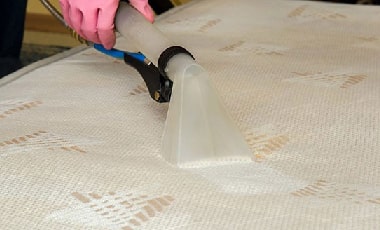 Mattress dry cleaning
In mattress dry cleaning, our professional's vacuum cleans the dust particles and then expel all the stains with the help of a brush. This is an amazing service that cleans your mattress in less time.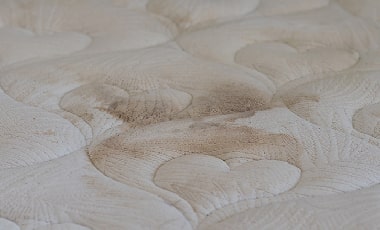 Mattress mould removal
Moulds can quickly attack your mattress, and they also cause a variety of infections and affect your body. Our cleaning team helps you remove these moulds effectively.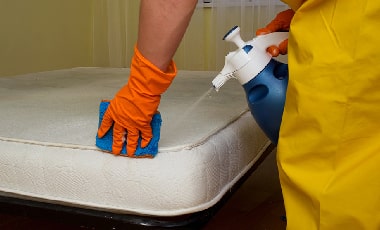 Mattress sanitization service
After removing the stains, our team also sanitizes your mattress so that it will be free from bacteria. It is a very good option for all mattress owners, and we do it with honesty.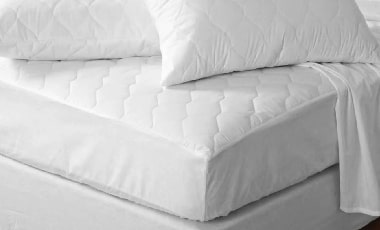 Mattress antibacterial treatment
Our experts leave no stone unturned in getting rid of the bacteria by giving a mattress antibacterial treatment. City Mattress Cleaning Adelaide's service is seamless and highly efficient.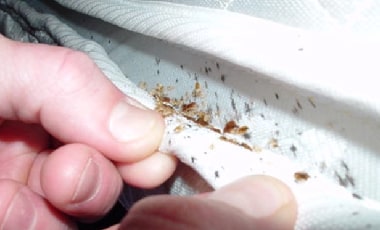 Mattress dust mite/bed bug removal
The steam cleaning process of our mattress cleaning Adelaide team is very efficient in killing dust mites. We can clean dust mites and bed bugs from your mattresses very easily.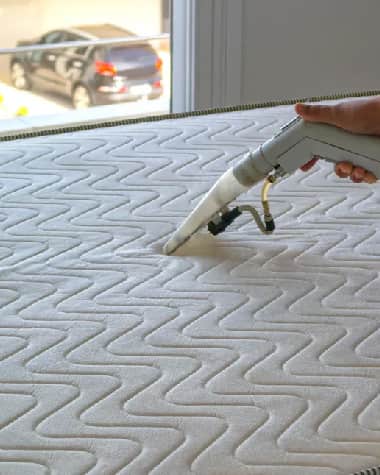 Book Us Now For Professional Mattress Steam Cleaning Services in Adelaide
Steam cleaning is our master method for cleaning mattresses of most sizes and fabrics. Here at City Carpet Cleaning, we have mattress steam cleaning experts who can revitalize your dirty and stained mattresses within a few hours. Our steam cleaning technique has the power to remove wee stains, yellow stains, pee stains, vomit stains and more.
Our mattress cleaning professionals drive the cleaning process such that all contaminants(stains, smells, allergens, moulds, bugs, mites, etc.) are removed easily without hampering the strength of your mattress and its fabric.
We have been providing mattress steam cleaning services for years and our years of experience have made us ready to understand all mattress cleaning problems within a few minutes. So, book us now for professional mattress steam cleaning services in Adelaide.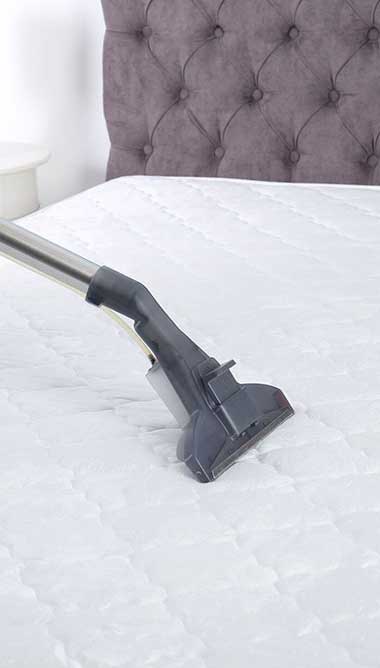 Some Of The Key Points That Our Local Mattress Cleaners Keep in Mind While Cleaning Your Mattresses
Mattress Type: Our local mattress cleaners take into account the type of mattress being cleaned, whether it is made of foam, latex, or springs. Each type requires a different cleaning method and specialized cleaning products.
Stain and Odour Removal: Our cleaners use specialized equipment and cleaning products to remove stains and odours from your mattress. They use spot-cleaning techniques to treat specific areas, followed by a deep cleaning process to remove any remaining dirt or debris.
Allergen Removal: Our local mattress cleaners are aware of the common allergens that can build up in your mattress, such as dust mites and pet dander. They use specialized equipment to extract and remove these allergens, helping to promote a clean and healthy sleeping environment.
Fabric Protection: Our cleaners take care to protect the fabric of your mattress during the cleaning process. They use gentle cleaning products that do not damage the fabric, and they take care to avoid over-wetting the mattress.
Drying Process: Our local mattress cleaners use specialized drying techniques to ensure that your mattress is fully dry before it is used again. They use high-powered fans and air movers to speed up the drying process and prevent mould or mildew growth.
Eco-Friendly Cleaning: Our cleaners use eco-friendly cleaning products that are safe for the environment and do not leave behind any harmful residue. They also take care to dispose of any waste materials in an environmentally responsible manner.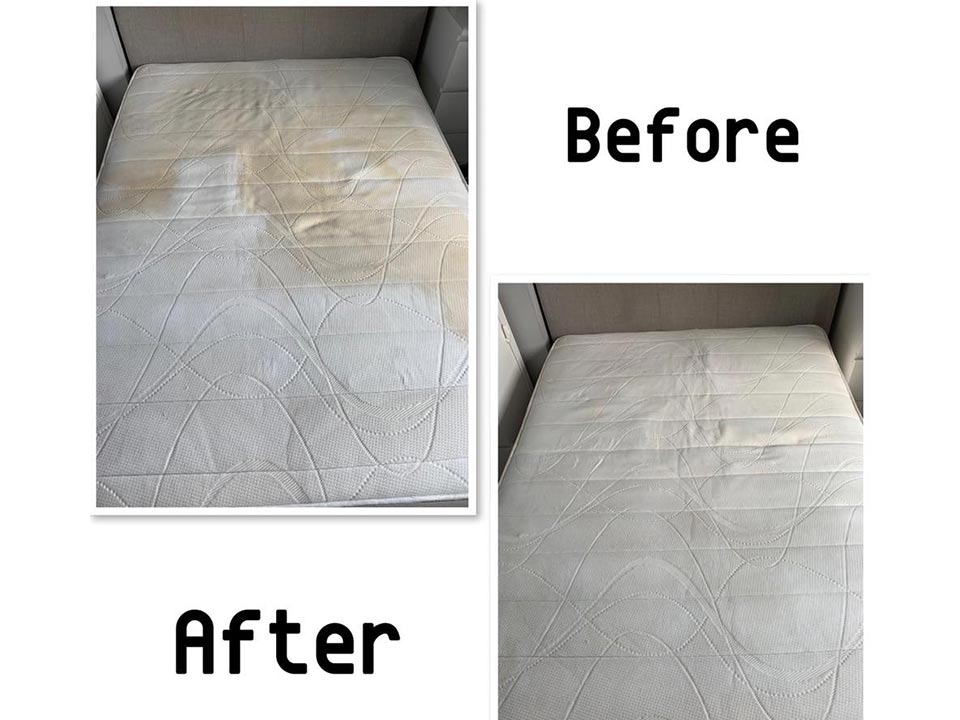 Leave Your Troubles With Us and Enjoy The Benefits Of Our Mattress Steam Cleaning Service
If you are looking for a way to improve your sleep quality and get a healthier night's sleep, consider having your mattress steam cleaned there are numerous benefits including:
Removes dirt, dust mites, and other allergens
Improves sleep quality
Prolongs the life of your mattress
Makes your mattress look and feel new
Our Service Areas: Mattress Cleaning in Adelaide and Nearby Suburbs
Glenelg
Gawler East
Mount Barker
Morphett Vale
Kensington
Modbury
Prospect
Mawson Lakes
Munno Para West
Blakeview
Norwood
Happy Valley
Aldinga Beach
Craigmore
Hallett Cove
Northgate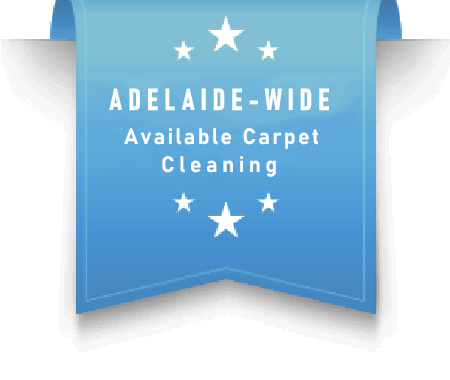 How Do We Clean Your Mattress? Professional Approach and Process We Follow
Mattress cleaning is indeed a tedious task. Our technicians do it very efficiently. Below is the professional approach and process we follow-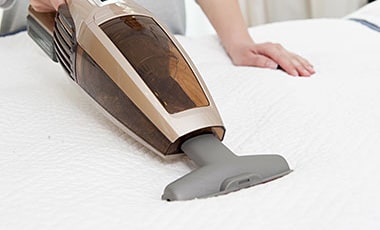 STEP:1 High power vacuuming
This process involves the removal of all the dust and dirt that were captured in the mattress. The process removes the dead skin and hair trapped in the mattress. It is a very powerful technique to remove the remnants that are stuck inside the mattress.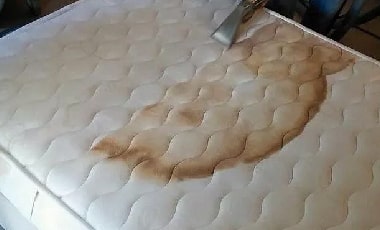 STEP:2 Stain removal
Our experts remove ingrained dust, stains and moulds from the mattress. It also kills the germs and mites present on the mattress. Oil, grease, sweat, urine and blood cause stains on the mattress. Steam cleaning is a very powerful technique for removing stains.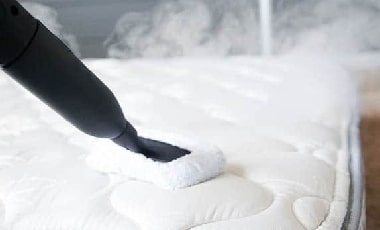 STEP:3 Hot water extraction
This step is used for removing ingrained dust from your mattress. It is suitable for old mattresses with deep stains. The ingrained dust might create havoc if it piles up on the mattress. Hence it is important to steam clean the mattress.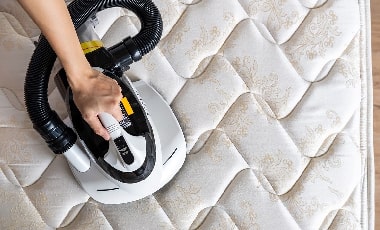 STEP:4 Final vacuum
During the cleaning process, some dust might get accumulated on the mattress. This final vacuum process is done to remove these dust particles. This process completely eradicates the dust and cleaning residues from the mattress.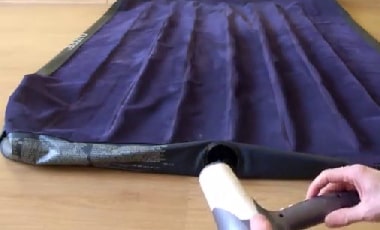 STEP:5 Air drying
The mattress is placed in an area with plenty of fresh air circulation. Air drying is the final process and it is the process where the mattress gets dried completely.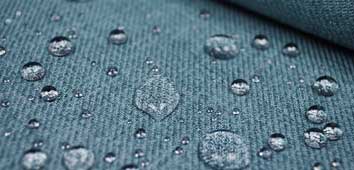 STEP:6 Stain protection spray
Once a mattress has been cleaned, a stain protection spray can be applied to help prevent future stains and spills from setting in. This type of spray creates a barrier on the surface of the mattress that repels liquids and prevents them from penetrating the fabric.
We Specialize In Cleaning All Types Of Mattresses
City Mattress Cleaning Adelaide specializes in cleaning all kinds of mattresses. Below are some of the mattresses we specialize in: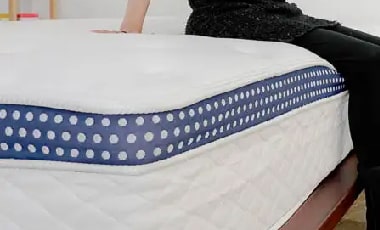 Innerspring Mattress
This mattress is cleaned with a vacuum cleaner for a perfectly clean finish. An average-sized innerspring mattress can be easily cleaned using a vacuum cleaner.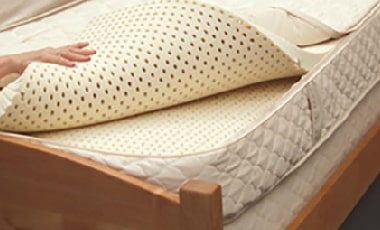 Latex Mattress
This mattress has stain and odour removal problems often. This process should be done under the supervision of highly qualified experts. We can help you.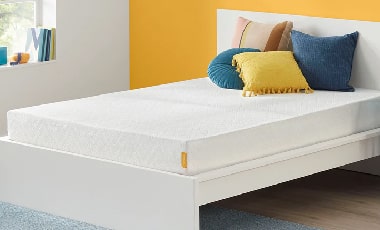 Memory Foam Mattress
Steam cleaning is good for memory foam mattresses with deep stains. This mattress is very soft and fluffy, perfectly made for kids and old.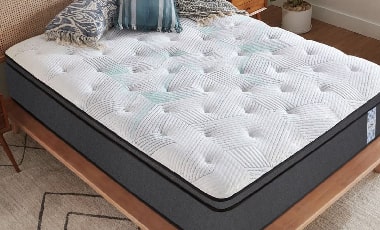 Hybrid Mattress
This is made by mixing various fabrics to make more comfortable and affordable mattresses. We clean Hybrid Mattress with all care and safety.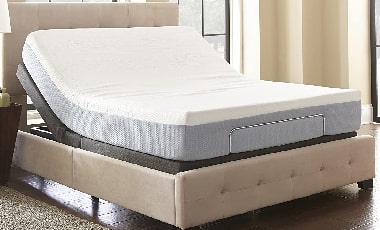 Adjustable Mattress
This is a new kind of mattress that you can adjust in various terms. You can fold this into small pieces. We have the best tools and solutions for cleaning such mattresses.
Say Goodbye To Dust Mites With Our Professional Adelaide Mattress Cleaners
Dust mites are very harmful to all, and they may also cause damage to the fabric of the mattress. Our team of professionals and experts will help you in the best way possible. Our steam cleaning process is efficient in killing dust mites. We clean the mattress and also remove dust mites from them.
Our Best Mattress Stain Removal and Deep Cleaning Services in Adelaide and Surroundings
We provide a different service to cater to every mattress stain removal need and deodorise them. We have the best stain removal and deep cleaning service in Adelaide. Below are some of them –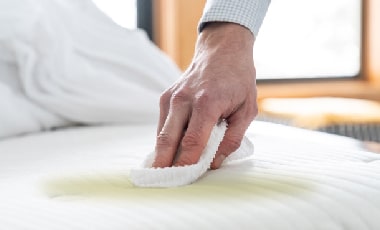 All mattress stain removal
This service removes all the stains that are there on the mattress. No matter how greasy or sticky they are.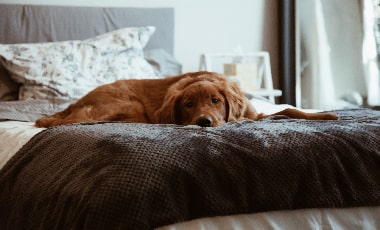 Pet urine stain removal
We can eliminate pet urine stains and reduce the risk of a bacterial infection within your home. We also relieve allergies and improve the air quality.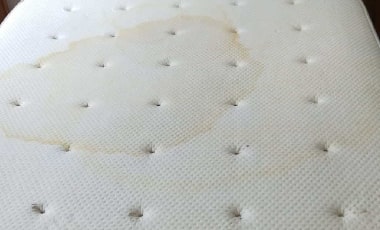 Sweat stain removal
We also scrub sweat stain removal without being aggressive on the mattress's fabric. We rub the stained area using circular motions.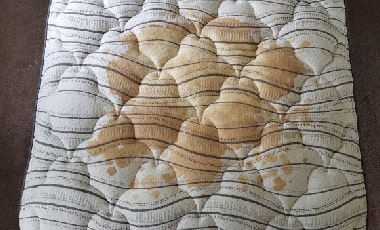 Bed stain removal
Bed stains are removed by using special brushes as we know that the material or the fabric of the bed is very delicate.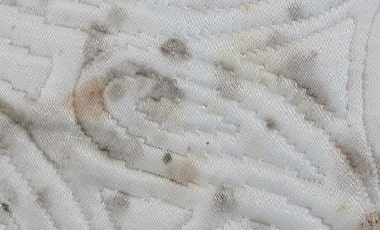 Mattress fungi removal
Fungi can prove to be toxic, and hence we remove the fungi with a mattress deep cleaning service. We also make sure that there are no bacteria left by sanitizing the mattress after removing the fungi.
End Of Lease Mattress Cleaning Adelaide
We provide an end-of-lease mattress cleaning service. We do a complete cleaning of the mattress and we are never done without the final touch-up of the cleaning. City Mattress Cleaning also offers a deep cleaning service that helps you remove all traces of dirt and dust.
Customer Support – FAQs
Yes, our experts can remove all types of stains including blood stains, ink,
urine or bedwetting stains
, and all others. We have removed more than 20 types of stains from mattresses and saved thousands of clients from buying new mattresses.
Our mattress cleaning methods and services are safe as they do not contain any harmful chemicals. We clean your mattresses without any risk.
We are available 365 days including weekends. Feel free to
contact us
anytime for booking services and get a cleaning solution for your dirty and stained mattresses.
An unhygienic mattress can potentially cause a range of diseases and health issues, including allergies, asthma, skin infections, and respiratory problems. Dust mites, bacteria, and other allergens can accumulate in a mattress over time, especially if it is not cleaned regularly. These contaminants can trigger allergic reactions and exacerbate existing health conditions, particularly in people with weakened immune systems.
Steam cleaning can be an
effective way to deep clean a mattress
and remove dirt, dust mites, and other contaminants. It can also be an eco-friendly option, as it doesn't require the use of harsh chemicals. However, steam cleaning is not always necessary or appropriate for every situation. It's important to weigh the benefits and drawbacks of steam cleaning a mattress before deciding whether it's worth it in a particular case.
How Much Does Mattress Cleaning Cost in Adelaide?
The cost of mattress cleaning in Adelaide can vary depending on a few factors, such as the size of the mattress, the type of cleaning method used, the type of stains, the condition of the mattress and the company you hire to do the cleaning. You can expect to pay anywhere from $100 to $200 or more for professional mattress cleaning services in Adelaide. We may offer discounts for multiple mattresses or bundle cleaning services together. It's important to do your research and compare prices and reviews from different companies to find the best value for your money.
| | |
| --- | --- |
| Single Size | $100 |
| Double Size | $110 |
| Queen Size | $120 |
| King Size | $150 |
Address
34 Angas St, Adelaide SA 5000
Check Our Latest Mattress Cleaning Work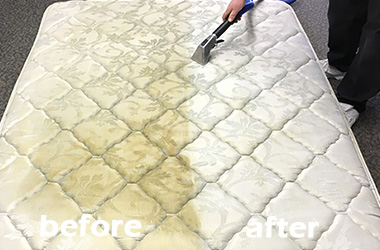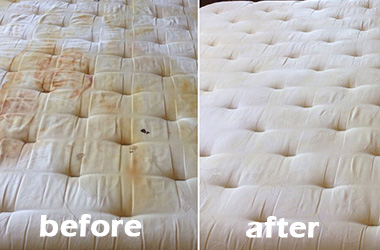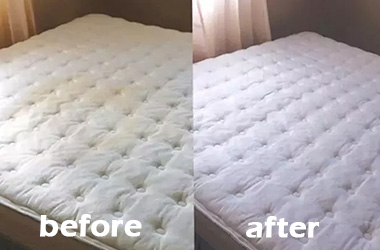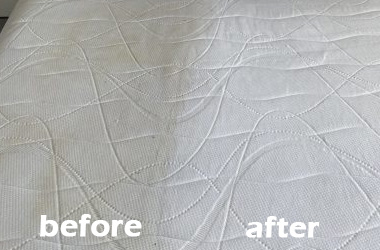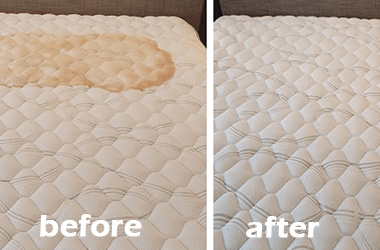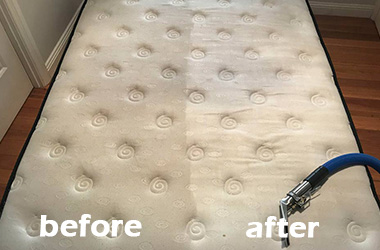 Reviews
Impeccable Results And Service
I must say I was impressed. Your team provided impeccable results, leaving my mattress looking and smelling fresh and clean. Their attention to detail was evident at every step of the process.
A Refreshing and Reliable Service!
I had an amazing experience. Your team was prompt, and professional, and provided a flawless mattress cleaning service. From the moment they arrived, they handled everything with utmost care and attention.
Service with a Personal Touch!
Your team not only delivered outstanding results but also provided a warm and friendly experience. They were attentive to my specific cleaning needs, ensuring that every corner of the mattress was thoroughly cleaned and sanitized.