Elevate Your Decor: Expert Rug Cleaning Services in Adelaide
We take pride in using this special machine(Power Badger) for rug cleaning service in Adelaide as it allows us to deliver exceptional results to our customers. We prioritize the cleanliness, health, and satisfaction of our clients, and our specialized equipment plays a crucial role in achieving these objectives.

Bugs Removal
We use powerful suction, high-pressure steam, and targeted insecticide application to eliminate bugs, pests, and insects that may have made their home in your rugs.

Allergen Removal
We employ HEPA (High-Efficiency Particulate Air) filtration system that captures and traps microscopic allergens such as pollen, dust mites, pet dander, and other airborne particles.

Deep Dirt and Grit Extraction
Our powerful brushes, specialized cleaning solutions, and high-pressure water jets agitate and lift embedded dirt, dust, and grit from the deepest layers of your rugs' fibers.
Excellence in Adelaide Rug Cleaning: Our Dedication to Reviving Your Rugs
Discover the ultimate cleaning service for Persian Rugs, Silk Rugs, Cashmere Rugs, Woollen Rugs, Hand Tufted Rugs, Microfiber and Polyester Rugs in Adelaide with City Carpet Cleaning!
Our rug cleaning services are unrivalled in quality and effectiveness because we customize our cleaning process according to your rug's unique condition and material. We give attention to detail and professionalism and finish the work honestly, holding Rug Cleaning Technician (RCT) certifications. We promote a healthier way of cleaning rugs.
Our highly skilled and experienced professionals follow a meticulous rug steam cleaning procedure that begins with a thorough inspection, ensuring no detail goes unnoticed. Our sole focus is on the removal of dirt, stains, moulds, germs, allergens, pet odours and smells. Trust us for exceptional results and rejuvenate your rug to its pristine glory.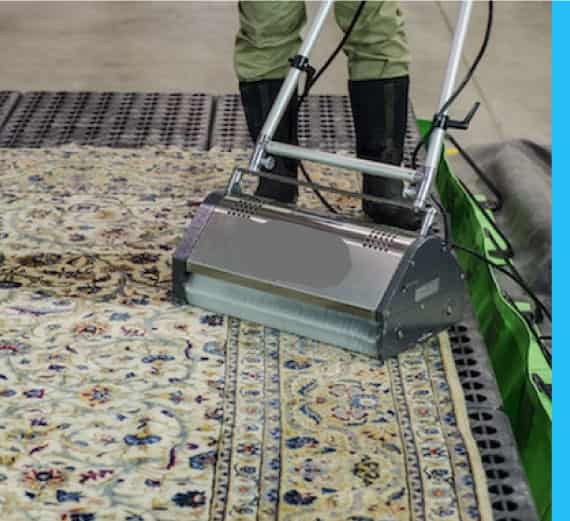 Our 6 Principles Of Rug Cleaning in Adelaide
Inspection: The first step in the rug cleaning process is to inspect the rug for any damage, stains, or other issues. This allows the cleaning technician to determine the best course of action for cleaning the rug and ensure that any special treatment is given to problem areas.
Dusting: Before cleaning, the rug should be thoroughly dusted to remove any loose dirt and debris. This is often done with specialized equipment, such as a rug duster or vacuum cleaner with an adjustable beater bar, to prevent damage to the rug fibres.
Deodorizing: If the rug has any unpleasant odours, such as pet or smoke odours, a deodorizing treatment may be applied. This helps to neutralize the odours and leave the rug smelling fresh and clean.
Cleaning: Once the rug has been inspected, dusted, and deodorized (if necessary), it can be cleaned using a suitable cleaning method. This may include hot water extraction, dry cleaning, or low moisture cleaning, depending on the type of rug, its condition, and the level of soiling.
Drying: After cleaning, the rug should be thoroughly dried to prevent mould and mildew growth. This may involve air drying the rug in a well-ventilated area or using specialized equipment, such as a drying room or dehumidifier.
Protection: To help prevent future stains and damage, the rug may be treated with a protective coating. This can help to repel spills and make it easier to clean the rug in the future. Additionally, the technician may provide tips for caring for the rug between professional cleanings, such as avoiding direct sunlight and rotating the rug regularly to prevent uneven wear.
7 Tips To Protect Your Family's Health with Clean and Sanitized Rugs
Regular vacuuming: Vacuum your rugs regularly to remove dust, dirt, and other allergens that can accumulate in the fibres. This can help to prevent allergic reactions and respiratory problems.
Professional cleaning: Have your rugs professionally cleaned at least once a year, or more often if you have pets or children. Professional cleaning can remove deep-set dirt and stains that can't be removed with regular vacuuming.
Spot cleaning: If spills or stains occur, clean them up as soon as possible to prevent them from setting in. Use a mild cleaning solution and blot the stain, rather than rubbing it, to avoid damaging the rug fibres.
Use doormats: Place doormats at every entrance to your home to trap dirt and debris before it gets onto your rugs. This can help to reduce the amount of dirt and allergens that accumulate in your home.
Remove shoes: Encourage family members and guests to remove their shoes before entering your home. This can help to prevent dirt, bacteria, and other contaminants from being tracked onto your rugs and floors.
Rotate rugs: Rotate your rugs regularly to prevent uneven wear and tear and the formation of grime that leads to allergies. This can help to extend the life of your rugs and prevent them from becoming worn or damaged.
Air out rugs: If possible, air out your rugs outside on a sunny day. This can help to remove any odours and bacteria that may have accumulated in the fibres. Just be sure to avoid leaving your rugs in direct sunlight for too long, as this can cause fading or other damage.
We Clean All Rugs – Persian and Oriental Carpets Are Our Specialities
Our Rug Cleaner And Rug Wash Services are popular in Adelaide. We have experience in cleaning all types of rugs. Moreover, with years of experience, our cleaners handle a variety of rugs which are as follows: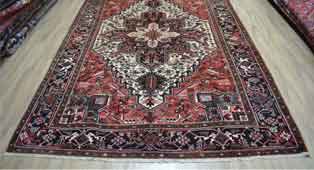 Persian Rug Cleaning Adelaide
Persian rugs are highly regarded for their quality and durability. Therefore, our rug cleaning Adelaide experts ensure to clean it thoroughly using dry cleaning methods, which ensures its beautiful looks.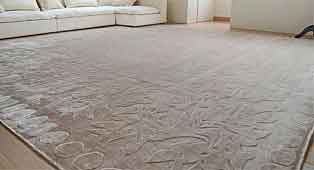 Silk Rugs Cleaning
Silk rugs need extra care and they should not be cleaned at home with D.I.Y methods. Our cleaners use customized cleaning methods to clean silk rugs and ensure their maintenance.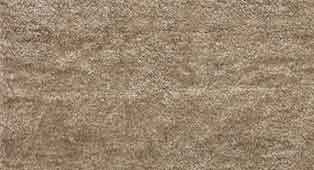 Cashmere Rugs Cleaning
Cashmere rugs are hand-knotted oriental rugs from the Kashmir valley in India. Moreover, these rugs need special attention and need professional cleaning. Also, our rug cleaning Adelaide cleaners use the best cleaners to ensure their original form while cleaning.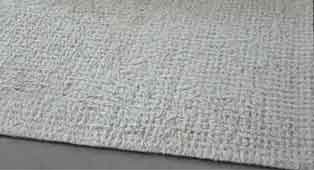 Woollen Rugs Cleaning
Woollen rugs are very resilient and therefore our experts use steam cleaning to get rid of all the moulds or dirt and dust from them. Moreover, this ensures a deep cleaning for the woollen rugs and is fresh for a longer time.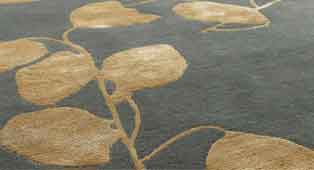 Hand Tufted Rugs Cleaning
Hand-tufted rugs have strands of wool on a canvas and are usually hand-operated. Moreover, our cleaners use a customised cleaning process to ensure a proper fresh-smelling rug as a result.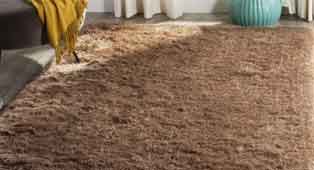 Microfiber and Polyester Rugs
Microfibers and polyester rugs are fast dryings therefore with washing methods, we remove all the moulds and stains from the rugs. Moreover, with the ability to dry much faster, these rugs waste no time and give you a beautiful-looking house!
Comprehensive Rug Cleaning and Restoration Services for Every Need
We are dedicated to delivering exceptional results that go beyond your expectations. Our team of expert cleaners is committed to removing every trace of dust and dirt from your rug, ensuring it looks and feels brand new. We employ a range of cutting-edge cleaning methods, including steam cleaning, dry cleaning, and our revolutionary powder method.
Pet urine decontamination
Repairs
Edge binding
Carpet pads
Dye-run removal
Moth & bug eradication & prevention
The Advantage of Opting for Our Same-Day Rug Cleaning Services in Adelaide
When it comes to choosing the best rug cleaning experts, we are simply your best choice. Here are some reasons why:
We provide excellent same-day services, as soon as you book our services, our rug cleaning experts show up at your doorstep within an hour or so.
Our same-day rug cleaning Adelaide services are extremely affordable.
Our rug cleaning in Adelaide costs is extremely transparent without any hidden fee.
We provide emergency services and same-day rug cleaning services for all the residents of Adelaide.
Our rug cleaners in Adelaide use the latest technology and methods.
Hire us For Premium Results, Budget-Friendly: Unmatched Rug Cleaning and Washing in Adelaide
If you are in search of the perfect affordable services to get your rugs cleaned, then your search is over! Our rug washes Adelaide services for the residents of Adelaide are extremely cost-effective. Moreover, our friendly rug wash Adelaide prizes also give effective results to ensure you have a fresh-looking and smelling rug. Also, our Adelaide rug cleaning services include all types of stains, odour, dust and dirt all at an affordable price. Moreover, this price does not change depending on how many stains are there or how much your rug is. So, book our rug cleaning services in Adelaide today!
Combine With Rugs Our Other Cleaning Services
The Importance of Regular Rug Cleaning
Regular rug cleaning is essential for a clean and healthy living space. Here's why it matters:
Healthier Environment: Regular cleaning removes allergens, dust, and bacteria trapped in rug fibers, promoting better indoor air quality.
Prolonged Rug Life: Dirt particles can damage rug fibers over time. Regular cleaning prevents wear and tear, extending the life of your rug.
Enhanced Aesthetics: Clean rugs look more vibrant and attractive, enhancing the overall appearance of your space.
Allergen Reduction: Regular cleaning reduces allergen buildup, creating a safer environment for those with allergies.
Stain Prevention: Prompt cleaning prevents spills from becoming stubborn stains, maintaining your rug's pristine look.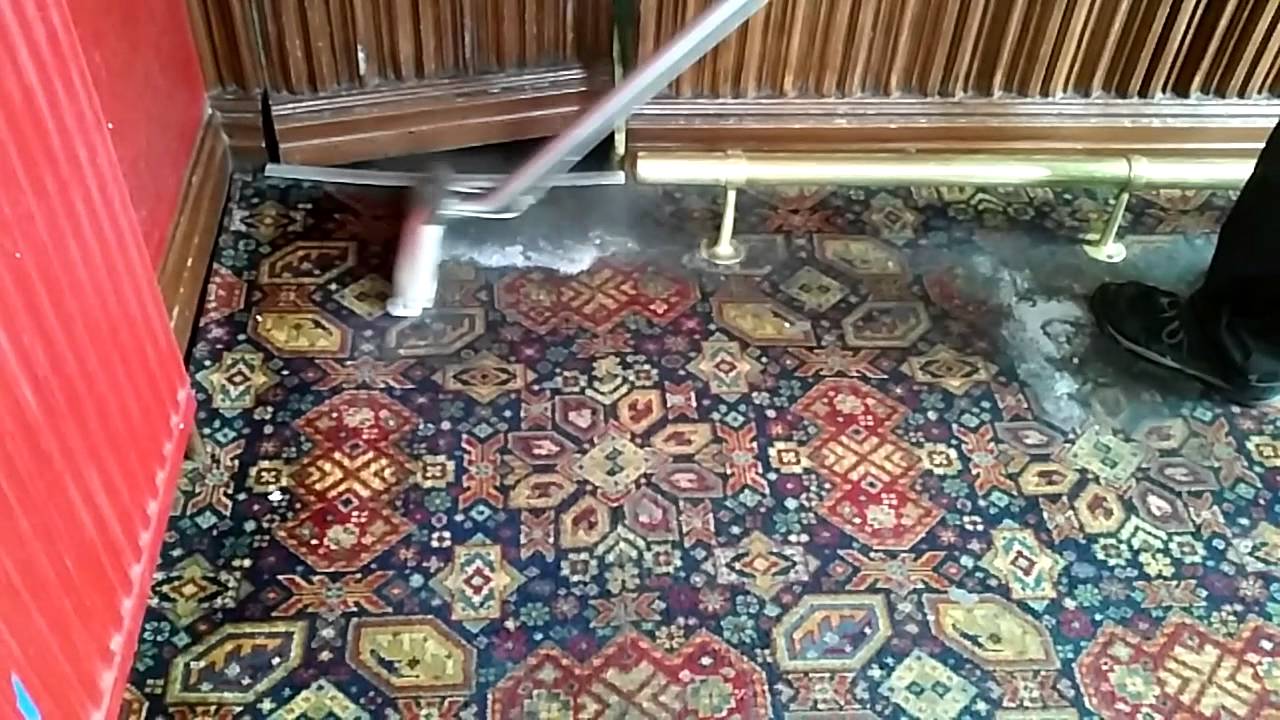 Our Service Areas: Rug Cleaning in Adelaide and Nearby Suburbs
Glenelg
Gawler East
Mount Barker
Morphett Vale
Kensington
Modbury
Prospect
Mawson Lakes
Munno Para West
Blakeview
Norwood
Happy Valley
Aldinga Beach
Craigmore
Hallett Cove
Northgate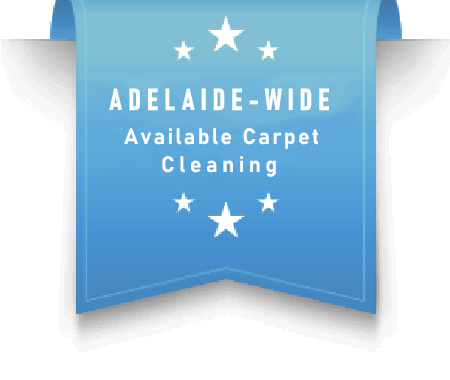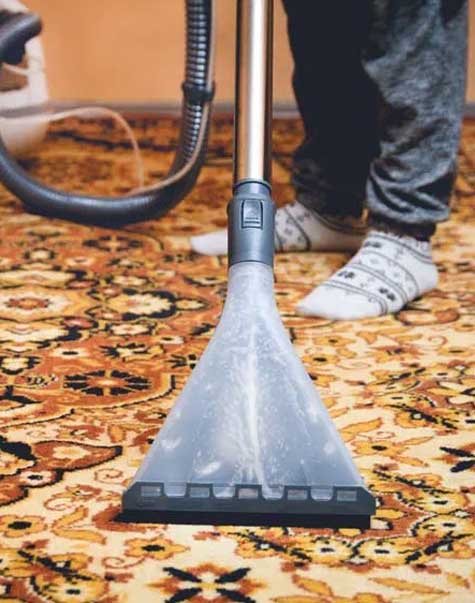 Why Choose Us?
Experience and expertise: We are the one you can hire if you are looking for a rug cleaning company with years of experience and trained technicians who know how to handle different types of rugs and stains.
Cleaning methods: We offer a range of cleaning methods, so you can select the one that best suits your rug's needs. This includes hot water extraction, dry cleaning, or low moisture cleaning.
Quality equipment and products: We use high-quality equipment and eco-friendly cleaning products that are safe for your family, rugs and pets.
Satisfaction Guarantee: You can trust us as a company that stands behind its work and offers a satisfaction guarantee. This can give you peace of mind that you will be happy with the results of your rug cleaning.
Customer reviews and ratings: You can check online reviews and ratings from our past customers, we have a great reputation and customer service.
Pricing and value: Our better pricing ensures that you are getting a fair price for high-quality rug cleaning services.
So, we are ready to meet your rug cleaning Adelaide needs and help to keep your home clean and healthy.
Address
34 Angas St, Adelaide SA 5000
Check Our Latest Rug Cleaning Work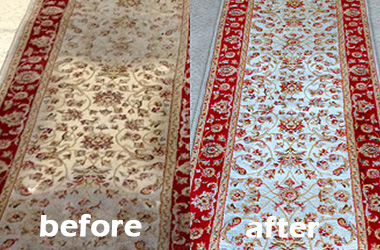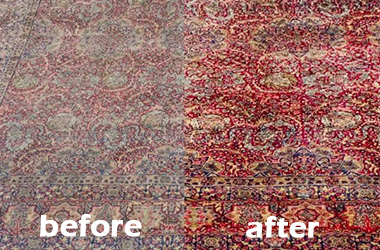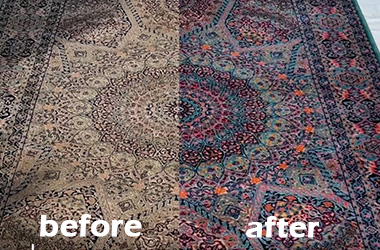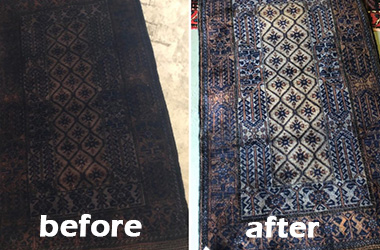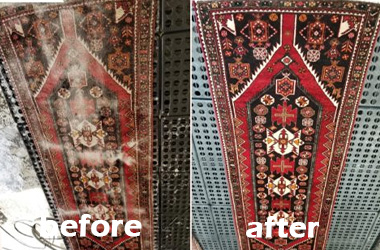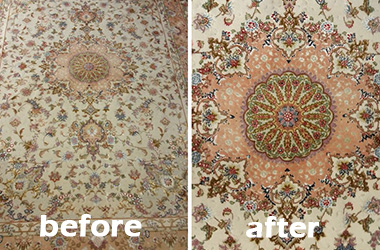 Frequently Asked Questions
Yes, our rug cleaning team specialises in cleaning all types of rugs including Wool rugs, Turkish rugs, handmade rugs, machine-made rugs & more.
In normal household conditions, your rugs should be cleaned every 1-2 years. But if you have pets or kids in your house, it needs la to be cleaned more frequently.
Our expert rug cleaners use a carpet sweeper or a vacuum cleaner with a hose attachment to clean an area rug without moving it. We also dry clean it by using special dry powders. Our cleaning machine extracts all possible dirt, debris and other contaminants.
Our trained rug cleaning Adelaide technicians will make sure all types of stains go away from your precious rugs, be it wine stains, pet stains, food stains, coffee stains or blood stains.
Rug steam cleaning can be effective for some rugs. But it is always recommended to check the rug cleaning recommendation given on the tag. Well, if we found your rug has delicate fabric, we use caution while giving special care with cleaning techniques.
Although hitting or beating a rug can help remove dust and dirt particles. There is always a chance that doing so can harm the rug's fragile fibres, thus care should be given in some cases. In contrast, using a vacuum cleaner to clean a rug is frequently the safest option. Because it enables thorough cleaning without damaging the fabric of your rug.
City Rug Cleaning Adelaide
Call us at
(08) 6490 9791
Location: 
Adelaide
, SA, 5000, Australia
Reviews
Fantastic Rug Cleaning Service!
I recently had my rugs cleaned by City Carpet Cleaning Adelaide and I am beyond satisfied with the results. The team did an exceptional job. The rugs look as good as new – all the stubborn stains and odours are gone.
Absolutely thrilled with the rug cleaning service!
My vintage Persian rug was looking tired and had some tough stains. But these guys worked magic. The colours are vibrant again, and the stains are gone. The service was convenient, and the team was professional. Highly recommend!
Impressive rug cleaning job!
I have a house full of pets, and you can imagine the mess on the rugs. But City Carpet Cleaning Adelaide didn't flinch. They managed to remove the pet odours and every single stain. The customer service was friendly, and the pricing was fair. So happy to see my rugs clean and fresh again.