Hassle-Free Curtain Cleaning Services in Adelaide
Unlock the full potential of your curtains with City Curtain Cleaning Adelaide. We understand the importance of maintaining clean and dust-free curtains for a healthier and more enjoyable living environment. Our professional team is dedicated to providing the best curtain cleaning service, ensuring that your curtains, blinds, and drapes are impeccably cleaned and restored.
From consultation to execution, we utilize the latest technology and equipment to deliver outstanding results. Check our guide on how you can choose a good curtain cleaning company for a fresher, healthier, and more vibrant home.
Professional Expertise: Our team consists of skilled and experienced technicians.
Thorough Cleaning: We use advanced cleaning techniques and eco-friendly products to ensure deep and thorough cleaning of your curtains.
Enhanced Indoor Air Quality: Clean curtains contribute to improved indoor air quality by reducing the presence of dust and allergens.
Preservation of Curtain Fabric: We understand the importance of preserving the fabric and integrity of your curtains.
Competitive Pricing: We offer competitive and transparent pricing for our curtain cleaning services.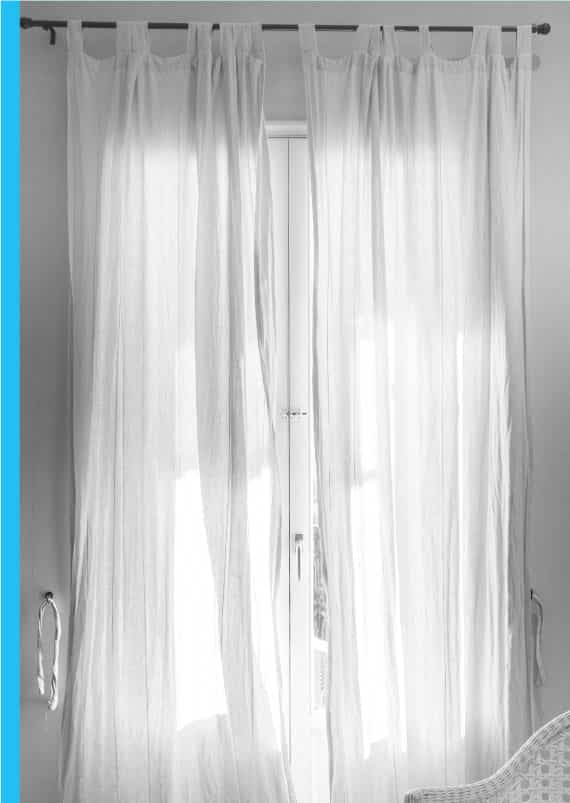 Our Service Areas: Curtain Cleaning in Adelaide and Nearby Suburbs
Glenelg
Gawler East
Mount Barker
Morphett Vale
Kensington
Modbury
Prospect
Mawson Lakes
Munno Para West
Blakeview
Norwood
Happy Valley
Aldinga Beach
Craigmore
Hallett Cove
Northgate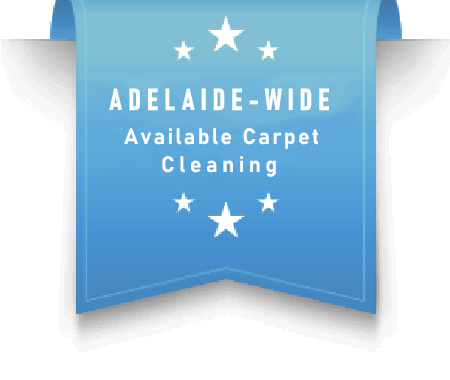 Why Curtain Cleaning is Necessary?

Make the home environment bacteria-free
The air may transfer bacteria to your curtains, which will accumulate if they are not cleaned properly. Consequently, cleaning your curtain professionally is also essential. When disinfectants are applied, all germs are eliminated, and your curtain is disinfected.
Assures a Clean Environment
Regularly vacuuming the curtain entirely cleans it superficially. Curtains are less resistant to dust, grime, and germ contamination. Consequently, a monthly curtain cleaning service is required to preserve a clean and healthy environment.

Extends the life of curtains
When you regularly clean your curtains, no dust, filth, or germs build, extending their lifespan. They are unable to harm the curtain's fibers. Dust causes curtain fabric to degrade over time; consequently, frequently cleaning your curtains with professionals will extend their life.

Dust accumulation
Dirty curtains can make a poor impression on guests, so clean them before arrival. Air quality is impacted by a dirty home curtain, which can lead to respiratory ailments. This highlights the need for curtain cleaning services.
Specialized in Cleaning All Curtain and Blinds Professionally
We take care of all of your curtain needs, from cleaning and repairing your curtains to dry curtain cleaning in Adelaide, curtain steam cleaning, and curtain replacement services. If you are looking for a professional curtain or blind cleaning service in Adelaide, look no further than the City Carpet Cleaning Adelaide team. We provide an extensive range of services pertaining to curtain cleaning for all types of curtains and blinds, ensuring that your home or office looks its best at all times.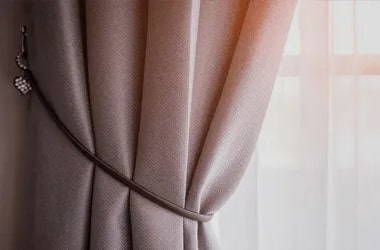 Cased Headed Curtain Cleaning
Cased Headed Curtains are those curtains in which the casing which is the panel of fabric at the top attached to the pole, comes sewn in the heading of the curtain. We provide professional service for cleaning these kinds of curtains.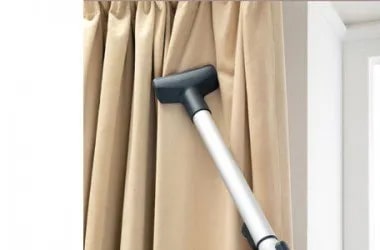 Tab Top Curtain Cleaning
There are visible fabric loops along the top of tab-top curtains. They drape around the curtain rail and support its weight for an antique appearance.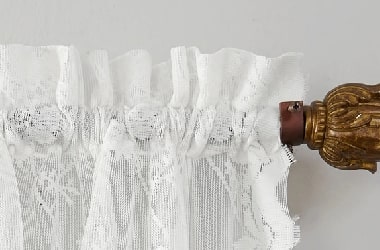 Lace Curtain Cleaning
Lace is one of the few materials that appears more fragile and high-maintenance than it is. We avoid aggressive cleaning, which can cause fibre distortion. We do not wring to remove excess water; instead, compress lightly.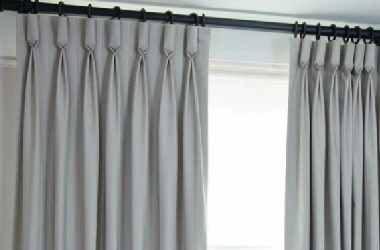 Goblet Pleat Curtains Cleaning
Goblet pleats are a heading type that resembles pinch pleat drapes in appearance. Goblet pleats are open at the top to create a 'goblet' or 'wine glass' appearance. Always dry clean these types of curtains.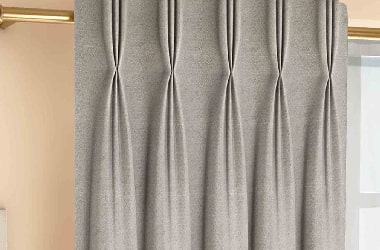 Pencil Pleat Curtain Cleaning
Curtains with pencil pleats are traditional. Folds of cloth are gathered firmly to form a semi-cylindrical heading that resembles a row of pencils. The cloth falls quickly to the floor from the close pleats of the header.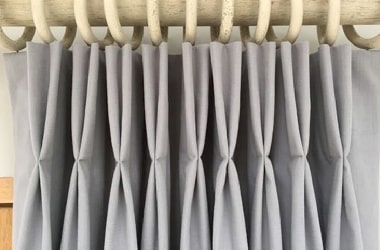 Double Box Pleat Curtain Cleaning
Curtains with double pleats are also known as curtains with double pinch pleats. A double fold at the top creates a double ruffle. They are more modern than triple pleats and stack well with a streamlined silhouette.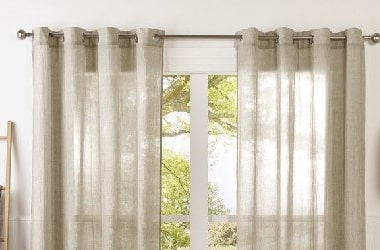 Eyelet and Sheer Curtain Cleaning
Curtains with an eyelet or ring top heading are a modern option for curtain poles. Eyelet heading produces broad, uniform, soft pleats and is so named because metal rings replace the standard header tape at the top of the curtain.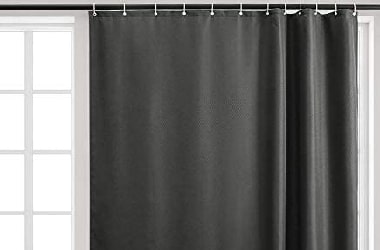 Rubber Backing Full-Length Drop Curtain Cleaning
Curtains with a rubber backing or full-length drop curtains may provide minor savings in your power expenditure. They are easy to clean and maintain.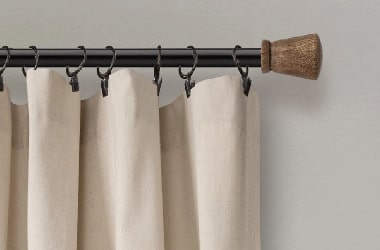 Linen Curtains Cleaning
Drapes made of linen should never be washed, although they can be dry-cleaned. You can now quickly get a free quote and book for washing curtains.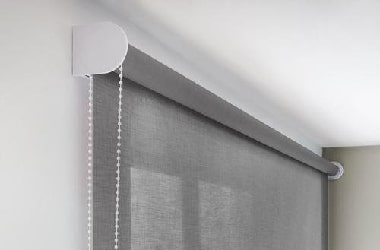 Roller Blinds Cleaning
Deep cleaning is the method that can be used while cleaning Roller blinds in the most effective way possible. We provide various options for cleaning Roller blinds.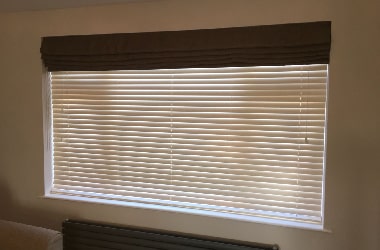 Venetian and Roman Blinds Cleaning
Using a vacuum cleaner with a specialized upholstery attachment is the simplest method to maintain Roman blinds. If you have Venetian blinds in a dusty room, you may need to clean them more often.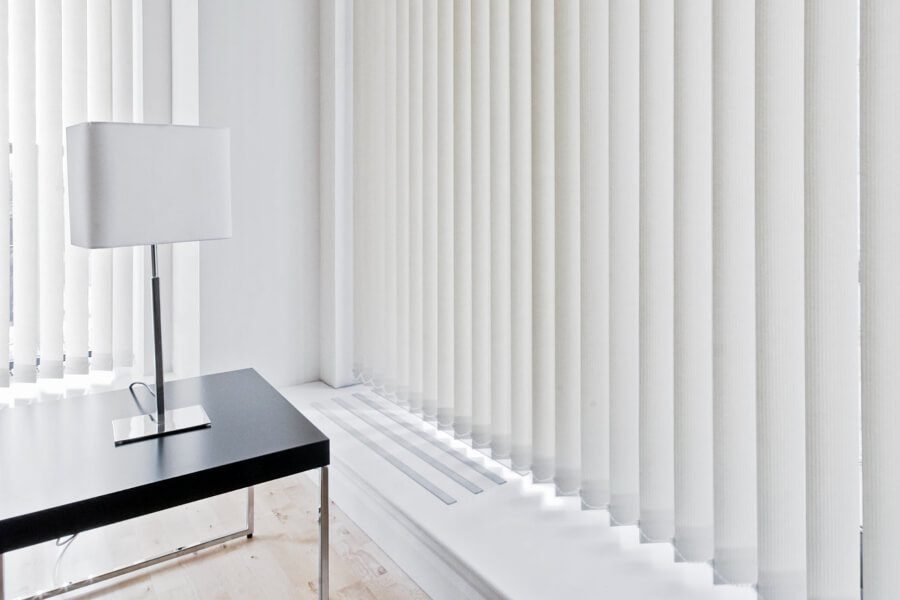 Vertical Blinds Cleaning
Restore the beauty of your vertical blinds with our professional cleaning service. We remove dust, stains, and allergens, leaving them fresh and like new. Get a quote today!
City Curtain and Blinds Cleaning: Serving South Australia For More Than 25 Years
City Curtain and Blinds Cleaning is a professional company, and we have been serving Adelaide and its surrounding areas for more than 25 years. We understand the importance of keeping your home curtains and blinds clean and tidy, so we take our time to get them spotless every time we visit your places in Aldinga Beach, Unley, Eden Hills, Burnside, Glenelg, Fulham Gardens, and other suburbs of Adelaide for our top-notch services.
Our Curtain Cleaning Adelaide team of experienced cleaners follows Blinds, curtains, and window fittings safety standards and uses the latest techniques to ensure that all traces of dirt, dust, or any other debris are completely eradicated from your curtains or blinds.
Cleaning and Repairs
City Curtain Blinds Cleaning Services Adelaide is always here to take care of On-site Curtain Cleaning And Repairs for you. We offer a wide range of curtain and blind cleaning and repair services, all of which are tailored to meet your specific needs and requirements. From permanent cleaning to regular cleaning, we have the perfect service for you.
Curtain Replacement
We are the best local curtain cleaners in Adelaide, but sometimes a better way to spice up your home is by getting its curtains replaced with newer ones. We know how boring old curtains can get, so we offer a range of cleaning options, including Curtain Replacement.
How Do We Get Your Curtains Clean Professionally?
When it comes to curtains, it is important to protect them from the everyday messes that can happen. Whether it is the dog drooling on them or the kids throwing birthday parties in the room, it is important to have someone take care of the cleaning. Luckily, there is a professional cleaner that can help with this. Here is how we get your curtains cleaned professionally:

Curtain Inspection
In this step, we check the curtain length and check for any damage and stain.

Surface Dirt Removal
We use a machine to remove surface dirt. City Curtain Cleaning Adelaide does it slowly to avoid any damage.

Deep Cleaning
In this step, we use dry cleaning or steam cleaning. The process is repeated on the stained areas.

Sanitisation and Deodorisation
Then, we sanitize and deodorize the curtain.

Drying
It is the last step. Once the curtain is dry, it will look fresh and beautiful.
Are you confused about dry cleaning or steam cleaning? You do not have to do anything, our Curtain Cleaning Adelaide team can decide everything based on your cleaning requirements and the types of curtains you have at your place.
Specialties Of Our Curtain And Blind Cleaning Services That We Offer In Adelaide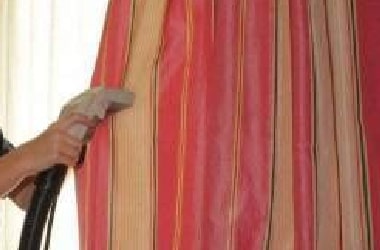 Drapes cleaning services
We also offer drapery Curtain Cleaning Adelaide services. Whether you have laced drapes or sheer drapes. We do a safe washing curtains process. Our team can perform all drapes cleaning services in Adelaide.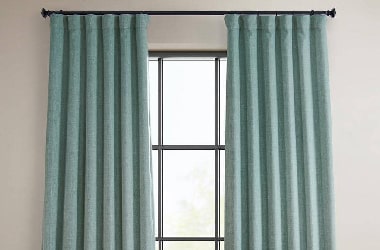 Curtains re-changing services
Have the conditions of your curtains worsened? Hence, we do offer curtain-changing services as well.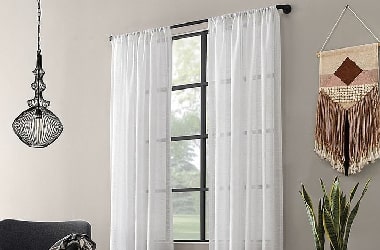 Curtain cleaning and anti-allergens treatment
Anti-allergen treatments are a must for a hygienic curtain. Therefore, our team will thoroughly cleanse the curtains. And later add anti-allergen treatment as well.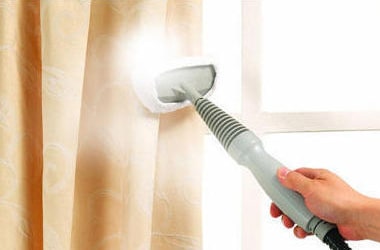 Curtain steam cleaning
Steam Curtain Cleaning Adelaide is much recommended by specialists. The process makes curtain cleaning quicker. And also does a deep cleanse. Therefore, book your curtain steam cleaning services quote today.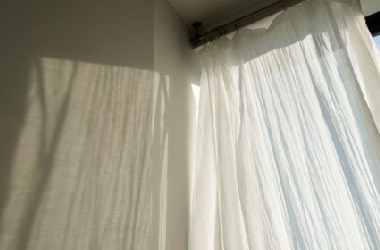 Curtains stain removal
Curtain staining is a widespread occurrence. If you're experiencing it, don't worry! Professional curtain cleaners in Adelaide can remove the stain for an affordable price and help remove any stubborn dirt or spills on your curtains without leaving behind permanent marks.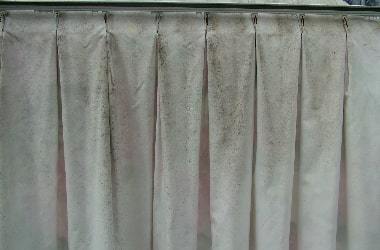 Curtain mould removal
Our Curtain Cleaning Adelaide team is available to provide curtain mould removal services. And we also treat the discoloration in the curtains. This usually happens due to mould growth. Moreover, at the best reasonable prices available.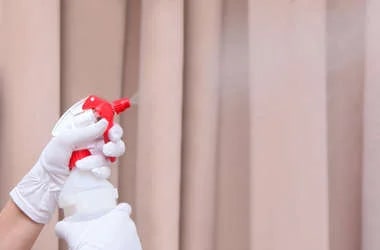 Curtain Sanitisation
Your curtains are the crowning glory of your window; make sure they are always neatly and hygienically hung! Curtain Sanitization is a great way to ensure your curtains stay germ-free, especially if you have kids or pets. We offer professional yet affordable solutions for all of our customers.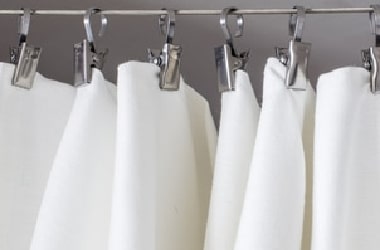 Curtain Cleaning and Deodorisation
Curtain Cleaning and Deodorisation help in providing cleanliness and a sense of calmness with the fresh and good smell of curtains. It helps you reminisce about your curtain surroundings in a better and more transparent way.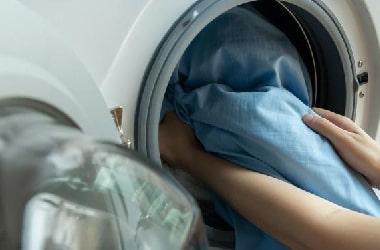 Deep Curtain Washing
City Curtain Cleaning Adelaide has been providing deep curtain washing services to help keep your curtains clean and dirt-free. A fantastic way of ensuring that you get the maximum benefit from your fabric is by regularly cleaning it using our expert services.
Same Day Curtain Cleaning Services Are Available In Adelaide (SA)
If you are looking for quick same-day curtain cleaning services in Adelaide? We are the best choice here. We have a team of timely professionals. And also, they perform the best curtain cleaning services as well. You can contact us to avail of same-day curtain cleaning services. Also, we qualify in providing all types of curtain cleaning – mould removal, stain removal, roller blinds cleaning, and others. Hence, get all this at reasonable prices as well. Our team will handle the curtains with utmost care. And we will take care of all types of fabrics as well. Therefore, dial our customer care number today. And book your same-day curtain cleaning services with us.
Why Choose Our Curtain Cleaning Services?
Firstly, we make sure to use new and high-standard curtain cleaning equipment. And our curtain cleaning in Adelaide cost is pretty affordable.
Our team is also available on the weekends and public holidays.
We are a one-stop destination for all curtain problems. From cleaning to changing, our team is capable of doing them.
We only have qualified, certified, and licensed professionals.
Our team has had a great experience. And they perform curtain cleaning services fastly and efficiently.
Our customer service support is open all round the clock for you. Hence, clear your queries and make your bookings today.
Reviews
Team was friendly
I'm someone who overlooks curtain cleaning usually, but this company convinced me otherwise. The team was friendly and handled my delicate sheer curtains with care. The difference in post-cleaning is remarkable. The curtains are brighter, and I never realized how much dust they held. Breathing is easier now!
Definitely worth the investment!
City Carpet Cleaning deserves a standing ovation for its curtain cleaning service. My heavy drapes had accumulated dust and allergens over the years. The team dismantled, cleaned, and reinstalled them flawlessly. The curtains now look refreshed, and the air quality in my home seems better.
Very impressed!
This service provider was a game-changer for me. With young kids at home, my curtains had seen their fair share of spills and stains. The professionals took care of the mess and even managed to remove the crayon marks, which I thought were permanent. My curtains look as good as new.
Address
34 Angas St, Adelaide SA 5000
City Curtain Cleaning: We Are Adelaide's Most Popular Curtain Cleaners
If you are seeking a dependable and qualified curtain cleaning service in Adelaide, you can't go past City Curtain Cleaning. We have been providing many benefits of curtain cleaning services to the people of Adelaide for many years, and our reputation speaks for itself. We are recognized for our attention to detail and ability to restore the appearance of your curtains. Not only will it extend the life of your curtains, but it will also remove any build-up of dust or dirt that can cause them to look dull and lifeless. Our curtain cleaning services are affordable and will save you money in the long run.
So if you are searching for popular curtain cleaners in Adelaide, give City Curtain Cleaning a call today. We will be more than happy to provide you with a free quote and answer any questions you may have.
Serving Homes and Offices: Our Unmatched Curtain Cleaning Services
The dust and grime can be relentless. Not only is it unsightly, but it can be a hazard to your health. At City Curtain Cleaning, we understand the challenges of keeping your curtains clean. That's the reason why we provide a wide range of curtain cleaning services to meet your needs. Whether you're looking for a one-time deep clean or a regular maintenance schedule, we can tailor a plan to fit your needs.
Our seasoned technicians employ cutting-edge technology and methods to restore the appearance and fragrance of your curtains. In addition, we provide a satisfaction guarantee on all of our services, so you can be certain that you're making the greatest selection for your home or business.
Contact City Curtain Cleaning immediately if you're prepared to breathe easily in a clean and healthy environment! We would gladly offer you a free estimate for our services.
Combine Our Other Services With Curtain Cleaning
How Our Local Curtain Cleaners Can Make A Difference?
We understand the importance of keeping your curtains and blinds clean and damage-free, and we are here to help you achieve that. Our local curtain cleaners are making all the difference in the work. Let us see how:
Our local Adelaide team is always here to take care of your curtains and blinds.

Our local Curtain Cleaners Adelaide team offers a wide range of cleaning services that are designed to get your curtains and blinds clean and damage-free.

You can get our team presents at your place within an hour of your bookings.

Our local experts are aware of common curtain cleaning problems in the area.

We work as local experts but we are more trained and qualified than others.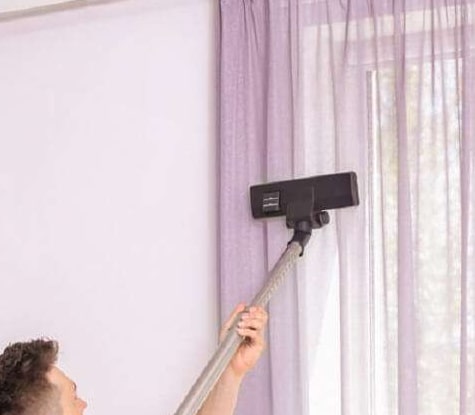 Check Our Latest Curtain Cleaning Work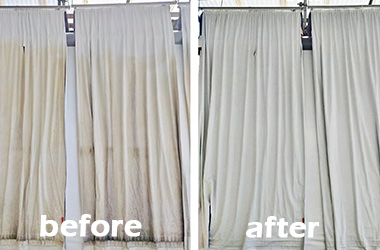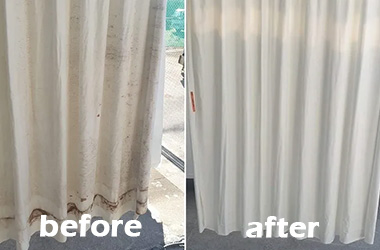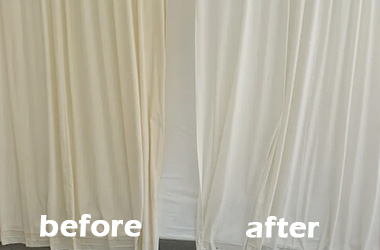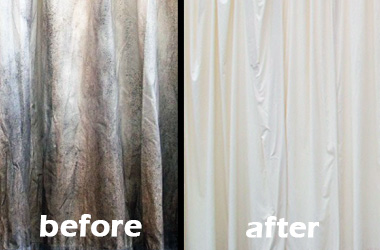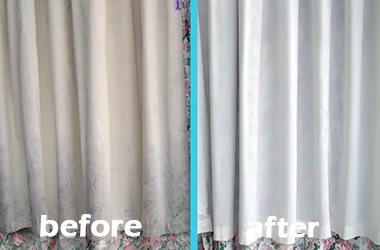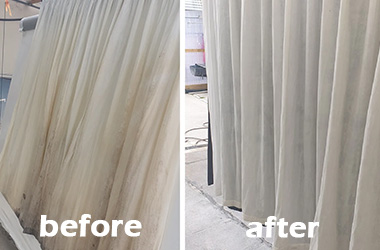 Address
34 Angas St, Adelaide SA 5000
Frequently Asked Questions
Dry Curtain Cleaning is a method that involves no use of water. Likewise, the professionals use chemical detergents to clean the curtains. And it doesn't even require any drying process. Hence, the dry cleaning method is considered safe for all types of curtains.
Yes, we do provide same-day curtain cleaning services in Adelaide. Hence, our team will make sure to arrive on time.
You can call on our customer care number anytime. Our bookings are open to your service all round the clock.
It is suggested to get your curtains professionally cleaned at least once or twice a year. Or, you can get your curtains cleaned whenever you require to eliminate the stains and debris from them. This will be perfect for increasing hygiene and improving indoor air quality and the longevity of your curtains.
The fabric and the care recommendations given on the curtain tag will determine this. While some curtains may be washed in the washer, others must be dry cleaned. Cleaning curtains made from linen, cotton or polyester can be done through wet/steam cleaning methods. For curtains made of silk, brocade or tissue fabric, however, only dry cleaning should be attempted. So, always consult with professional curtain cleaners to know what is best for your curtains.
First, we check the care label for cleaning directions. According to the recommendations, our professionals use a gentle cycle with a light detergent to wash curtains without damaging them. We use a low heat setting in the dryer or hang them up to dry.