Water damage restoration
To remove water to dry and clean your property structure along with its belongings, you can get a water and flood damage restoration Adelaide service. This protects your property against all odds that you may face after water damage.
Mould remediation
To clean and disinfect a mould-contaminated area due to flood, we provide complete mould remediation with specialised techniques and equipment that help in preventing mould growth in future.
Swift Solutions for Flooded Spaces: Adelaide's Premier Flood Damage Restoration Specialists
When water and flood debris wreak havoc in your home, the damage can be extensive, affecting carpets, furniture, and various surfaces. At City Carpet Cleaning, we understand the urgency of the situation and offer swift and effective solutions to restore your life back to normal. Our dedicated Flood Damage Restoration Adelaide team employs professional equipment and advanced techniques to eliminate contaminants from water-damaged carpets, bringing them back to their pristine state.
Additionally, we provide enzyme treatment on mildewed areas to prevent future re-growth, ensuring thorough protection.
Regardless of the type of carpet, whether it holds sentimental value as a family heirloom or is a recent purchase, flood damage can cause layers of fabric to shift, resulting in deep gouges, creases, and tears. In such challenging circumstances, our specialized Flood Damage Restoration Service is readily available to assist you.
With our Flood Damage Restoration Adelaide service, City Carpet Cleaning has the expertise to breathe new life into your carpets. Through the use of high-powered vacuum cleaners and steamers, we extract water and eradicate all traces of dirt, stains, and bacteria that may have accumulated. As a result, your carpets will be restored to their original condition, radiating a fresh and revitalized look and feel.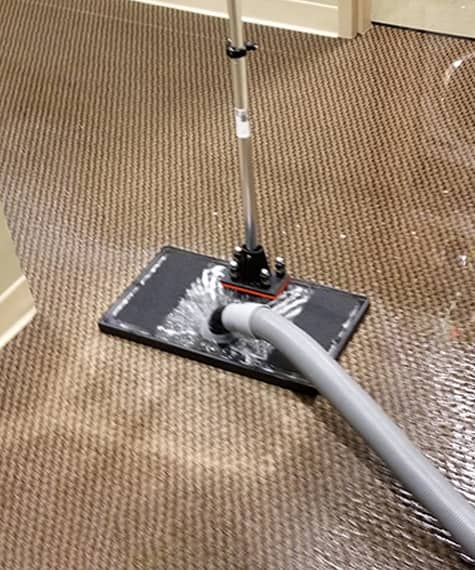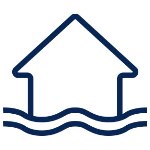 Emergency Flood Extraction
You need immediate action for water that flooded over your property inside out and we just did that by providing emergency flood extraction.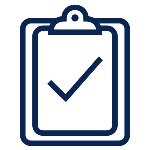 Inspection, and Reporting
An individual without experience might get struck by how to inspect the nooks and crannies of an Adelaide home but we do inspections and report the findings with ease.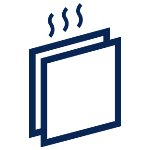 Structural Drying
Is your property all wet and are you afraid it might lead to the growth of mould on your building? You have our back. Leave this to us and we do the best structural drying.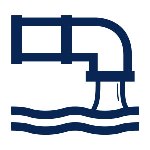 Sewage Clean Up
In addition to flood extraction and structural drying, our Water Damage Restoration Adelaide team has great skills in sewage clean-up service.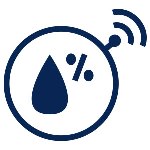 Moisture detection and monitoring
With the moisture meters acting as our devices, we do a quick but thorough moisture detection for your place and keep monitoring it.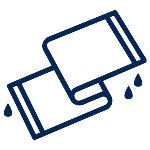 Carpet Drying, Cleaning and Re-laying
Is your favourite carpet all wet and you don't know how to deal with it to regain its glory? It's time to contact us to avail carpet drying, cleaning and re-laying service!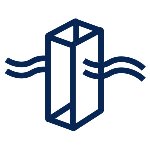 HEPA Air Filtering
We know aftereffects of flood can cause microbes like bacteria and other water-borne germs to impure air quality around you. Thus, we do a HEPA air filtering service to improve indoor air quality.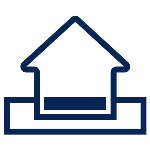 Basement water extraction
If left behind or not attended to basement water extraction as soon as possible, it can put your property at risk and thus hire our experts for this service today.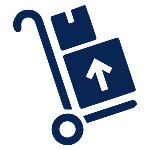 Removal and storage of furniture
Are you afraid you may not be able to remove and store your furniture away from flood-affected areas? We understand. Well, we are in it with our instant removal and storage of furniture service.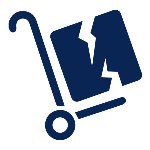 Removal and disposal of damaged materials
We are to make the removal and disposal of damaged materials easy for you. We do not just treat moulds, we also try to save your house from further damage!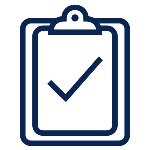 Complete Inspection and Reporting
To protect mould-affected areas in your home, we provide complete inspection and reporting that ease the process of mould remediation!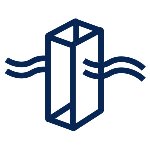 HEPA Air Filtering
We have advanced and best-in-the-industry equipment for HEPA air filtering and use them to all the extent when you book a service from us.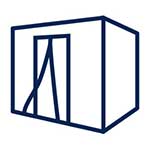 Containment set-up
There are several people out in Adelaide that are allergic to leftover mould after flood cleanup. Therefore, we offer containment set-up throughout the mould remediation process.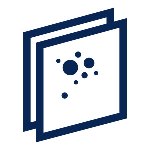 Mould Cleaning and Removal
Our experts for mould cleaning and removal have the experience of restoring a client even from the worst mould-affected areas. You can trust our experts for same-day mould treatment service.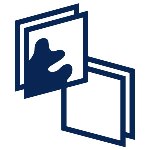 Structural surface decontamination
One of the common aftereffects of a flood is the growth of structural contaminants. However, we have a perfect and effective solution for this, that being structural surface decontamination service.
What Are Some Common Water Damage Scenarios?
Water damage can occur in various scenarios, and it's important to address it promptly to prevent further harm. Here are some common water damage scenarios:
Plumbing Leaks: Leaking pipes, burst pipes, or faulty plumbing fixtures can lead to water damage. This can occur in areas such as bathrooms, kitchens, or basements, where plumbing systems are commonly located.
Roof Leaks: Damaged or missing roof shingles, cracks in the roof, or improper sealing can allow water to penetrate into the building. Over time, this can cause significant water damage to the ceilings, walls, and other structural components.
Flooding: Natural disasters like heavy rainfall, hurricanes, or river overflows can result in flooding. Excessive water can enter homes or buildings, causing extensive damage to the structure, belongings, and electrical systems.
Appliance Malfunctions: Faulty or malfunctioning household appliances such as washing machines, dishwashers, or water heaters can lead to water damage. Hose leaks, overflowing or blocked drains, or broken seals can cause water to leak or flood the surrounding area.
Basement Seepage: Basements are susceptible to water damage due to their location below ground level. Poor drainage, foundation cracks, or heavy rainfall can cause water to seep into the basement, resulting in dampness, mould growth, and damage to stored items.
Sewer Backup: A sewer system backup can occur when the municipal sewer lines become overloaded or blocked. This can cause wastewater to back up into homes or buildings, leading to unsanitary conditions and extensive water damage.
HVAC System Issues: Problems with heating, ventilation, and air conditioning (HVAC) systems can cause water damage. Clogged condensate lines, malfunctioning components, or improper installation can result in water leakage or flooding.
Accidental Water Spills: Accidents like overflowing sinks, bathtubs, or toilets, as well as broken or leaking water supply lines, can cause immediate water damage. If not addressed promptly, the water can spread and cause further harm.
In all these scenarios, it's crucial to take immediate action to mitigate the water damage. This includes stopping the source of water, drying out the affected areas, and contacting professionals for cleanup and restoration services.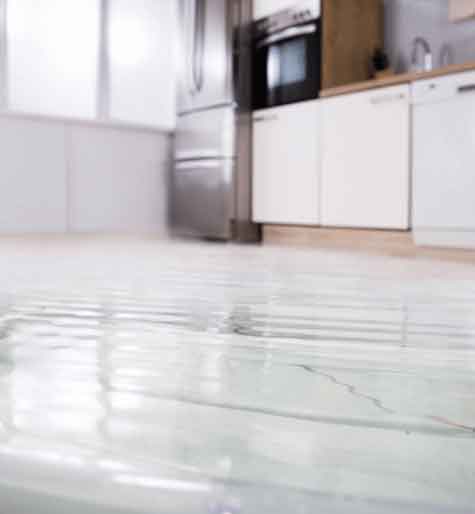 The Process Of Flood Damage Restoration That We Use In Adelaide
Firstly, our Flood Damage Restoration Adelaide team will arrive at your property. We need to estimate the severity of the damage caused – the type of water in the carpets, the stains on the carpets, and much more.
Then our team will come up with a reliable and effective plan. This includes the type of cleaning method we will use.
Secondly, our Flood Damage Restoration Adelaide team will get the property ready for treatment. The carpets are thoroughly cleaned. And all the excess water is extracted from them.
Next, we make sure to spot any stains. And then treat them accordingly.
Moreover, we will also take care of mould growth. Hence, the carpet is well-cleaned. And is also mould-free.
The last step is to sanitize and deodorize the carpets. And remove any flooded water on the floor as well.
We Love Flood Damage Carpet Repair and Restoration: New Shine, Soft Carpet For Happy Feet
Flood-damaged carpets need immediate repair and restoration work, you can contact City Carpet Cleaning and our Flood Damage Restoration Adelaide team will help you get your carpets like new again as we are certified Water Damage Restoration Technicians. We use high-powered vacuum cleaners and a steamer to clean all the dirt, stains, and bacteria from the carpet. Further, we can repair and restore them to their original condition. We have all the tools and mechanisms for flood damage cleaning, repair, and restoration work.
Water Damaged Carpet Repairs
Since carpets are on the floor, they are the first target of a flood. In most cases, they get damaged. We have a superior plan for cleaning and repairing such carpets. Our Flood Damage Restoration Adelaide team can reach your place within an hour of your bookings to start the Flood Carpet Repair Service process ASAP. We can save your carpets from further damage and repair them to get a new shine and soft carpet for happy feet.
Grooming of Dirty Carpets
Grooming along with cleaning and repair can completely restore the feel of your carpets. You may have seen your carpets in the worst condition but it is the right time to call our team for grooming dirty carpets. We are an experienced team, and we know what it takes to complete such work without giving any tension to carpet owners.
Our Water Damage Carpet Restoration Services In Adelaide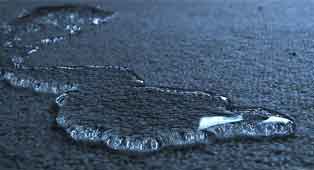 Wet carpet cleaning
Cleaning wet carpets is a huge task. As wet carpets have dirty flooded water. For example, black water, greywater, and green water. They are highly contaminated. Therefore, try to not treat the wet carpets on your own.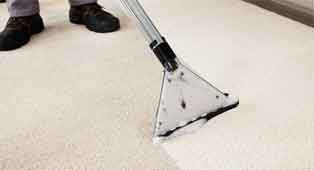 Carpet deodorization and sanitization
Want carpet deodorization services here in Adelaide? We have the best Flood Damage Restoration Adelaide team for carpet deodorization as well as carpet sanitization services. Therefore, do not miss a chance. And hire our services today.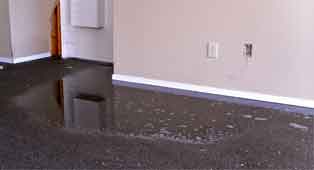 Carpet damage restoration
Floods are unexpected situations. And they can cause extensive property damage and much more. Therefore, choose our carpet damage restoration services in Adelaide. Our job is to make sure you are safe and healthy. And so are. your surroundings.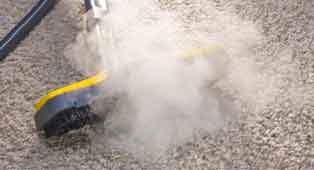 Carpet water extraction
Carpet water extraction is the best method to clean carpets. The dirty water is extracted using heavy and tough machines. Therefore, call us today to get your carpet water extraction services. Hire us for the best water removal services in Adelaide.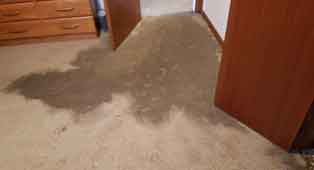 Flooded floor clean-up
Flooded floor clean-up is also a great service. Do not ever leave flooded floors as it is. The stagnant water becomes a source of moulds and maggots. Hence, try to call a professional as soon as possible after flood damage to your property.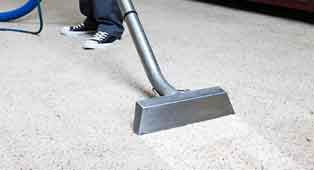 Wet carpet drying
We have the most authentic wet carpet drying services here in Adelaide. All you have to do is hand your carpets to us. And we will use the best possible detergents to clean them.
The Importance Of Flood Damage Restoration Adelaide Services
Firstly, floods can cause immense damage to your property. The more time you leave the water stagnant. The more damage it will cause. Therefore, delaying the process can cause expensive costs of damage.
Secondly, it is hazardous to health. The floodwater is very much contaminated. They have all types of viruses and bacteria growth. And this can make your surroundings unhealthy.
They also cause mould growth on your carpets. Moreover, the damage to the carpets is extensive.
The only solution to this is to hire a professional flood damage restoration team. They will do the job quickly and thoroughly.
The Advanced Wet Carpet Cleaning And Restoration Services In Adelaide
To experience advanced wet carpet cleaning and Flood Damage Restoration Adelaide services. Hire our professional team for it. We have the right equipment as well as machines for it. An advanced wet carpet cleaning must include –
Proper water extraction from the carpets
Spot treatment of stains
Deep cleaning of carpet
Mould and odour treatment as well
Therefore, we are the right choice for advanced wet carpet cleaning and restoration services in Adelaide.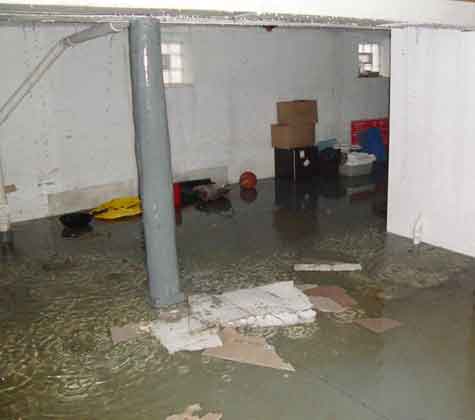 Our Emergency Carpet Flood Water Extraction in Adelaide
In a flood damage situation, water extraction is the highest-level problem. But there is no need to worry about such a problem when our team is there in the city. We have a simple mission to serve all asking for Emergency Carpet Flood Water Extraction in Adelaide. We have seen and dealt with a variety of emergency carpet floodwater extraction situations and helped our clients come out of that without much difficulty. Let us see what we have that helps us to extract water easily.
We have truck-mounted water extraction machines.
We have new-age water extraction machines.
Our professionals know how to operate a water extraction machine for Flood Damage Restoration in Adelaide situation.
We can easily find the reason for the flood, and if it is inside your house, we can fix them.
Our powerful water extraction machines can throw out more water in less time.
Walk On To Comfort, City Carpet Cleaning For Timely Service Flood Damage Problem in Adelaide
If you want to get rid of flood damage with the help of professionals ASAP, then City Carpet Cleaning can serve your needs in the best way. We provide timely services for flood damage problems in Adelaide. You can book our Flood Damage Restoration Adelaide team without any thought of our service area in Adelaide because we serve the entire Adelaide and its suburbs. We can easily reach suburban locations to provide the right kind of assistance to get rid of flood damage problems. Our teamwork will certainly help you walk on to comfort and forget your flood-damaged problem.
Kinds Of Damage May Occur After Flooding In A Home
Primary damages water causes are structural damage to buildings and sewer systems.
Damages to possessions such as furniture, upholstery, electrical appliances and decors are frequently seen because of a flood.
Deteriorates one's health condition by causing water-borne diseases such as salmonellosis, typhoid, cholera, etc.
Physiological, psychological, sociological and economic damages are usually seen in many people.
Oftentimes, even after immediate DIY cleaning of a flooded area in a property leaves behind a lot of debris.
Why Do You Need Professional Water Damage Restoration?
Here are multiple reasons why choosing a professional water damage restoration is preferable over DIY cleaning.
To quickly restore your Adelaide property from its unbearable conditions, where cleaning, disinfecting and deodorising play major roles.
In order to avoid further financial losses from happening, you have to depend on the immediate Water Damage Restoration Adelaide team.
Get professional advice on how to quickly reuse your wet carpets, electrical appliances, drywalls and damaged furniture.
Mould remediation can be a bit challenging without much experience if you take up this task. But this is not the case for professionals they make this easier with their skills and experience.
Because a professional water damage restoration company helps you with insurance claims and thus saves your pockets.
Saves your building from its foundations to structural damage, including chairs, upholsteries, carpets and more.
To make your property free of unpleasant odours, stains, growth of mould and several different types of allergens.
Assures you with water damage restoration results and charges you in accordance with the service you avail.
Non-toxic cleaning agents and state-of-the-art equipment are needed for water damage restoration.
Address
34 Angas St, Adelaide SA 5000
Our Service Areas: Flood Damage Restoration in Adelaide and Nearby Suburbs
Glenelg
Gawler East
Mount Barker
Morphett Vale
Kensington
Modbury
Prospect
Mawson Lakes
Munno Para West
Blakeview
Norwood
Happy Valley
Aldinga Beach
Craigmore
Hallett Cove
Northgate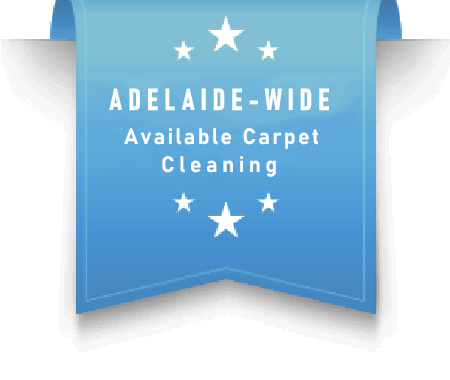 Check Our Latest Water Damage Restoration Work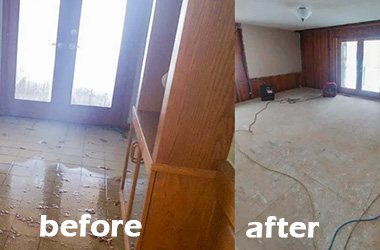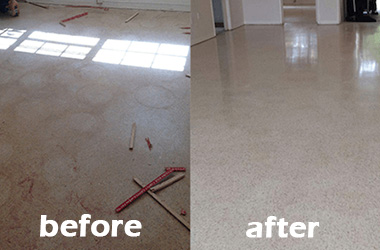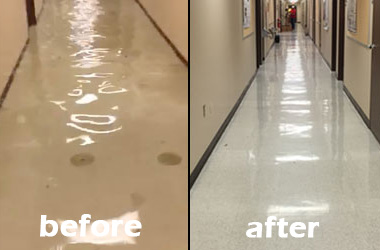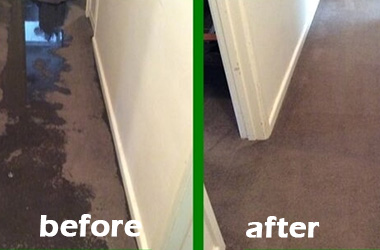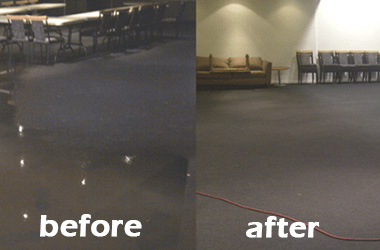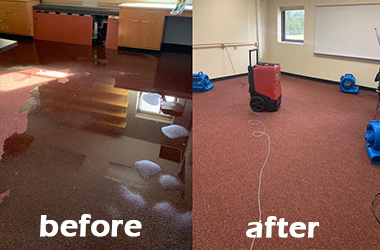 Frequently Asked Questions
Always
contact us
as soon as possible after Flood Damage Restoration Adelaide. As the place gets unsafe and unhealthy with time. And water can be a cause of health issues as well.
Yes, we do provide same-day carpet repair and restoration and Flood Damage Restoration Adelaide services. As well as emergency services in Adelaide.
Our customer service is available all round the clock. Therefore, you can call us anytime for water damage clean-up service quotes.
The time it takes for flood damage repair after a flood varies on the type of repairs required and the level of the damage. We inspect, dry and restore the flood damages. Depending on some factors, it may take 1 to 5 hours. At times, we have to leave the property for at least 24 hours after the completion of flood damage restoration.
Flooded properties might experience structural damage, mould growth, cracks in foundations, damaged rooftops, and electrical issues. All of which can have a lasting impact after the flood. Well, taking the necessary steps to minimise these consequences and damages is essential. So, you can keep your home safe and hygienic again.
After all water extraction in the flooded property, we go for further drying treatment. It is of the utmost importance to ensure that the area is properly dried off and sanitised. So, we can prevent the growth of mould and additional damage. This essential action can ensure your home's long-term health and stop more harm from happening.
Reviews
My home is back to normal surprisingly quickly
I had heard horror stories about the aftermath of floods, so I was apprehensive. However, City Carpet Cleaning proved that not all experiences are bad. They responded promptly, assessed the damage, and tackled the cleanup and drying process with expertise.
Professional, efficient, and effective service overall
A recent flood in my basement had me stressed, but this company provided much-needed relief. Their availability was a lifesaver. The team used advanced equipment to extract water and dry the space. They also checked for potential mould growth.
Truly grateful!
When a pipe burst in my living room, I was devastated by the flooding. This team arrived promptly and took control of the situation. They efficiently removed the water, dried the area, and even helped salvage some of my belongings. Their quick response and thorough restoration prevented further damage.