Searching for Top-Notch Carpet Repair Services in Adelaide? Restretch, Restore, and Renew with Us!
Are your carpets showing signs of wear and tear? Do you wish to restore the elegance and vitality of your living spaces without the expense of replacing your carpets entirely? Look no further than City Carpet Repair Adelaide – your ultimate destination for top-notch carpet restretching repair services in Adelaide.
Is your carpet plagued by unsightly wrinkles and creases? Our restretching services are designed to eliminate these imperfections, leaving your carpet smooth and flawless once again. We understand the nuances of different carpet types, ensuring a meticulous restoration process.
From frayed edges to stubborn stains, our restoration services work wonders on even the most damaged carpets. Our experts utilize advanced techniques to seamlessly mend these issues, breathing fresh life into your beloved carpets.
Welcome to City Carpet Repair: Adelaide's Trusted Carpet Repair Specialists
When it comes to carpet repair, City Carpet Repair stands as a beacon of excellence in Adelaide. Our team of seasoned professionals excels in the art of restoring carpets, offering you an alternative to costly carpet replacements.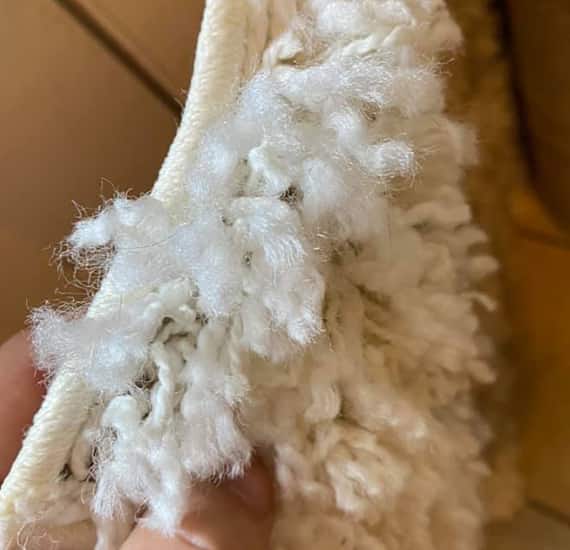 Elevate Your Space with Our Unmatched Carpet Repair Services
We offer a comprehensive range of carpet repair solutions to address various issues. From patching up small holes and tears to re-stretching loose or wrinkled carpets, our skilled technicians are trained to handle any repair job with precision and care.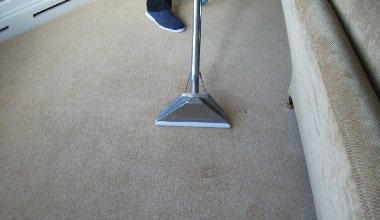 Carpet Restoration Adelaide
We restore the look and comfort of your carpet back to its original form. Carpets after some time can become dull, and dirty, have stains, and can have wrinkles in them. Thus our effective carpet restoration service helps to restore your carpets.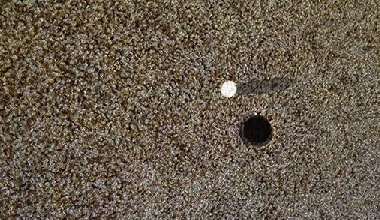 Carpet Hole Repair Adelaide
If by any chance you have a hole in your carpet, then you can rely on our carpet hole repair service in Adelaide. With our services, we place a patch that is matching to your carpet and make it seamless so that the hole is also secured and there is no visible proof for that.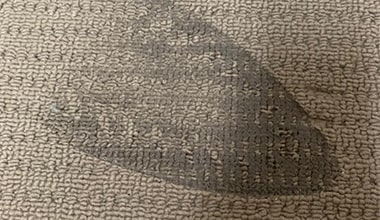 Carpet Burn Repair Adelaide
Carpet burs can occur because of any small accident in your kitchen or by the candles that you place in your house. Therefore to fix carpet burns you can get in touch with us for our best carpet burn repair service in Adelaide.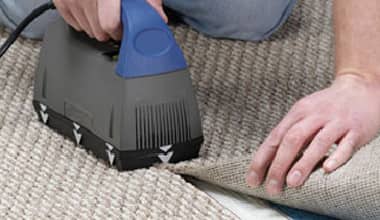 Carpet Seam Repair Adelaide
If there was any flood in your locality before, or because of any other reason the seam of your carpet can loosen causing more damage to your carpet in the future. Thus you can contact us for reliable carpet seam repair in Adelaide.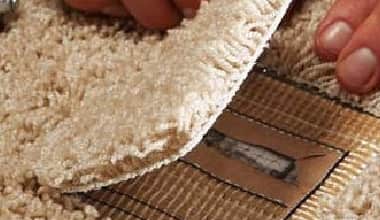 Carpet Patch Repair Adelaide
In our carpet patch repair service, we take into account even the smallest section of your carpet for repair. Because if only a patch of your carpet gets damaged then there is no need to replace your whole carpet flooring.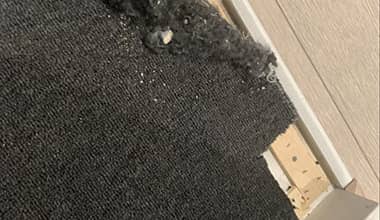 Carpet Torn Repair Adelaide
In this type of service, we repair any patch of your carpet that is torn out by even your kid, pet, or any activity. Thus you can contact us at our toll-free number for effective Carpet Repair Adelaide service.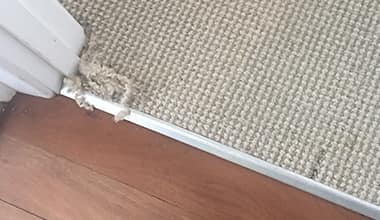 Carpet Joins Repairs
Due to some heavy furniture shifting your carpet joints can become loose, thus requiring a carpet repair service. For carpet joint repair you can hire our carpet restretching Adelaide team, and we will restretch your carpet and secure the joints again.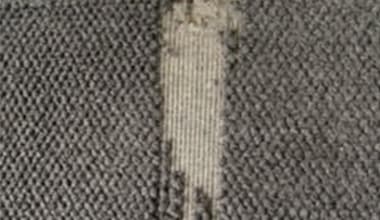 Carpet Loop Replacement
If you want to totally replace your carpet flooring then you can contact our carpet replacement Adelaide team. Our team will provide you with some options for new carpets and will replace your old ones with the ones that you selected.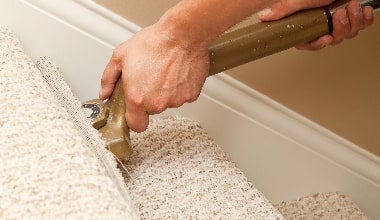 Stair Carpet Repairs
Because of its pointed borders carpet on the stairs tends to get damaged very fast. Thus if you want to only replace your stairs carpet then you can hire our carpet stretching Adelaide team. We will replace and stretch your new carpet on the stairs very effectively.
Who We Are?
We are one of the best and top-rated carpet repair companies in Adelaide. Our team of locals holds an experience over the past 25+ years in the industry. Also, our team holds proper carpet repair certifications under IICRC such as CRT, RRT, FSRT, CCMT, and RFI. therefore you can rely on our carpet repair Adelaide team when you want something quick and affordable options for carpet repair Adelaide.
Why Choose Carpet Repair Over Replacement?
Opting for carpet repair instead of replacement offers significant advantages. Repair is cost-effective, preserving both your budget and the environment. It revitalizes your carpet's appearance, maintaining its visual appeal and comfort. Repairs are precise and tailored to specific issues, ensuring seamless integration. This approach saves time, minimizes disruption, and retains the value of your carpet. Ultimately, choosing repair is a practical, sustainable, and efficient choice for extending the life and charm of your carpet.
Explore Our Comprehensive Carpet Repair Process
When it comes to revitalizing your carpets, our top-notch carpet repair process is designed to deliver exceptional results. Discover the comprehensive steps we take and the meticulous checklists we follow to ensure your carpets regain their beauty and functionality.

Assessment Of The Condition
When our team reaches your place, we will start with an assessment of the damaged area on your carpet. This is an important step to determine how big the patch material should be and how much time will the repairing process will take.

The Patching Step
Then in this step, our team will secure the damaged area by placing and securing the matching patch upon it. Whether the damage is because of burning or the pets have torn out an area we prefer patching as the best solution.

Final Inspection
Finally, our Carpet Repair Adelaide team will inspect the area again to make sure that the repair process is done properly and the patchwork is seamless.

Arranging a Patch
Then according to the size of the damaged area, the next step would be arranging a matching patch for that area. For this, we will consider taking a piece of carpet from that area of your flooring where there is any furniture. So that the patch is not visible because of the furniture.
Our Service Areas: Carpet Repair in Adelaide and Nearby Suburbs
Glenelg
Gawler East
Mount Barker
Morphett Vale
Kensington
Modbury
Prospect
Mawson Lakes
Munno Para West
Blakeview
Norwood
Happy Valley
Aldinga Beach
Craigmore
Hallett Cove
Northgate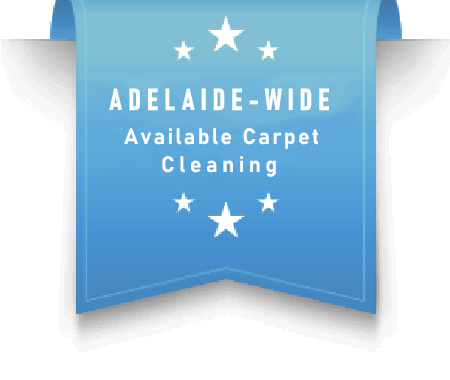 Avail Our Emergency Water Damaged Carpet Repair Adelaide and Restoration Service
If your locality and your property have been hit by a flood then there is a great chance of your carpet flooring getting damaged. Thus for that, you can rely on our emergency flooded carpet repair Adelaide service. Our team includes the following steps when it comes to restoring carpets from flood water:
Our team will first get rid of all the flood water.
Then we will clean your carpets thoroughly and get rid of any dust, mud, and debris that may have come along with flood water.
Then our team will restore your carpets by drying them thoroughly.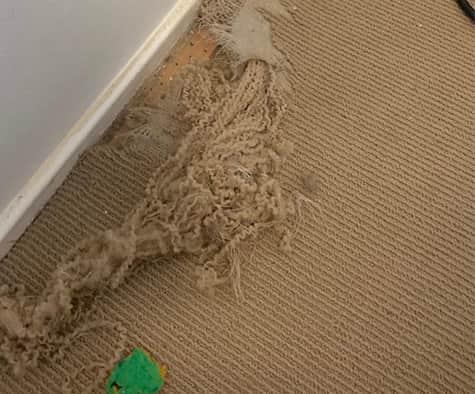 Advantages of Hiring City Carpet Repair Professionals in Adelaide

24×7 Hours Availability
Our team is ready to serve you all day long irrespective of time!

Budget-Friendly
Our Carpet Repair Adelaide customized plan according to your needs will be under your budget.

Local Experts
We have local experts as a result, they are aware of the issues faced by Adelaide's Clients!

Same-Day Carpet Repairs
You can contact us for same-day services in Adelaide and nearby areas.

Residential And Commercial Carpet Repairs
Whether you appoint us for residential purposes or commercial purposes, we provide you finest and most timely services.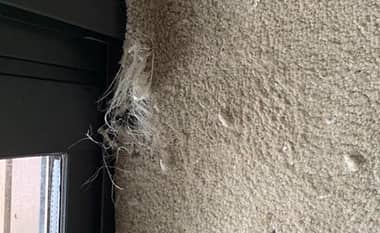 Address
34 Angas St, Adelaide SA 5000
Check Our Latest Carpet Repair Work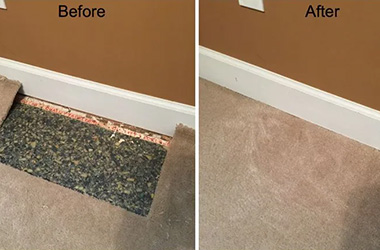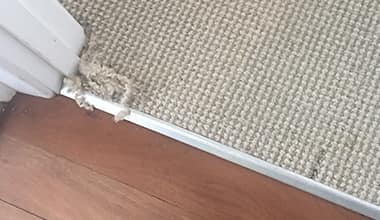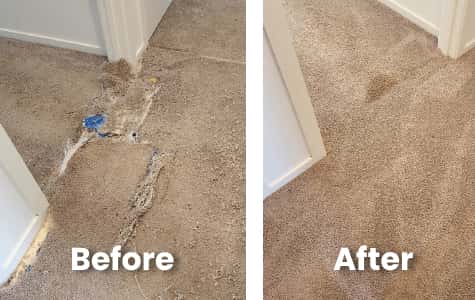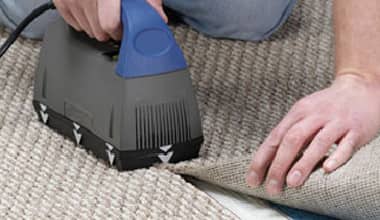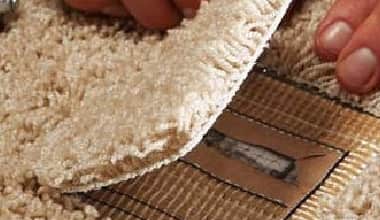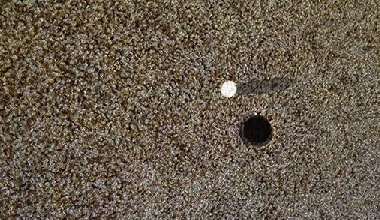 The City Carpet Repair Experience and Unmatched Skills
Craftsmanship That Speaks Volumes
At City Carpet Repair, we take pride in our meticulous craftsmanship. Our team comprises skilled artisans who treat each carpet with the utmost care and attention. From selecting matching threads to precision repairs, our dedication to quality is evident in every stitch.
Seamless Blend of Aesthetics and Functionality
We understand that your carpets aren't just decorations; they're an essential part of your living spaces. Our repairs not only address the visual imperfections but also restore the functionality of your carpets, ensuring they stand the test of time.
Reviews
Flawless Repairs, Exceptional Service!
I can't thank City Carpet Repair enough for their exceptional service. From the moment I contacted them, they were professional and attentive. The repairs they performed on my frayed carpet were flawless. The repaired sections blend seamlessly with the rest of the carpet, and I couldn't be happier with the outcome. Their expertise and dedication are truly commendable!
Saved Me from Costly Replacement!
I was considering replacing my damaged carpet, but City Carpet Repair came to the rescue. Their repair process was cost-effective and saved me a significant amount of money. The repaired areas look as good as new, and the whole process was quick and hassle-free. Their attention to detail and expertise truly set them apart. Thanks, City Carpet Repair!
Remarkable Carpet Restoration!
City Carpet Repair truly exceeded my expectations! Their team's skill in restoring my worn-out carpet was impressive. The repairs seamlessly blended with the original carpet, and I can't even tell where the damages used to be. The process was efficient, and the results were outstanding. I'm thrilled with their work and highly recommend their services!
Frequently Asked Questions (FAQ)
Yes, we provide you with our effective carpet patching service to fix the area of your carpet that has worn out.
For certain sections of your carpet, we prefer the patching method. It gives the best and most seamless results.
Yes, this is one of our specialties. To repair just a patch we take any other piece of a matching patch and place it over the affected area.
If the need is there then we consider replacing the padding also. This totally depends on the condition of the carpets.
We consider extracting a piece of carpet under any of your house's furniture and using that piece as a patch on the affected areas.