Velvet furniture has always been a choice for a lavish lifestyle. Its soft-touch, shiny look, and rich colour charm, overall make it a sign of luxury. The cleaning of velvet upholstery is a difficult task. If you have velvet-padded upholstery and are having trouble cleaning it, this article is for you. There are various varieties of velvet fabric available to meet your requirements. You can select the appropriate type for the couch and other furnishings. Velvet Upholstery Cleaning is a difficult process. To remove the stains and dirt from the surface without destroying the original material, you must thoroughly understand the method. We put together a collection of cleaning suggestions for velvet upholstery to provide you with the most up-to-date information on How to clean velvet upholstery? without destroying it. Here we have an effective procedure for Velvet Upholstery Cleaning Services. Moreover, before you start with any such process, read the label for washing instructions and care. Ignoring the washing instructions can damage the velvet.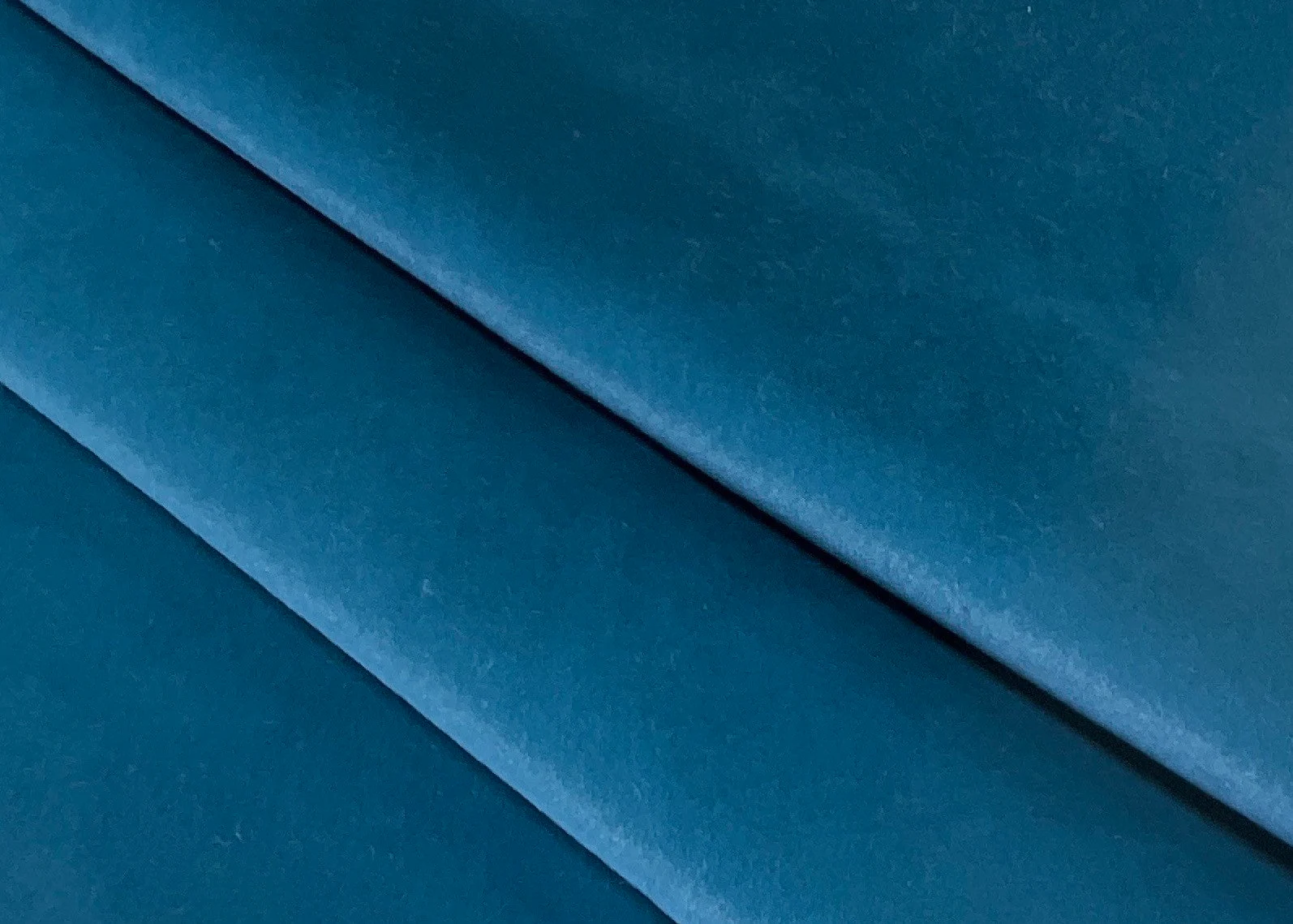 How To Clean Velvet Upholstery at Home:
Vacuuming, spot and stain cleaning, and steaming, are the three main ways for cleaning and caring for velvet upholstery. The frequency with which you clean velvet is determined by how dirty the velvet becomes every day. If you have any pets or children, or if you frequently entertain guests, you may need to clean the velvet more often. If your velvet is not as susceptible to wear or stains, you can usually get away with washing it less frequently. Let's find out first what we need for Velvet Upholstery Cleaning at Home.
Materials you need for your velvet upholstery cleaning:
Vacuum Cleaner
Clean Sponge cloth
Home-made solution of water and liquid dishwasher or upholstery cleaner
Soft brush
Steps to be followed for cleaning velvet upholstery
Vacuuming the upholsteryFirst, you need to vacuum for your velvet upholstery cleaning. Use a vacuum cleaner with an upholstery attachment on it. Regular dusting or vacuuming can eliminate those loose particles sitting on the velvet. Gently remove dust and grime with the vacuum cleaner then soft brush attachment, and rotate the cushions to clean them. If you complete this chore as part of your weekly cleaning, you will avoid dust accumulation and keep the upholstery looking new. To make this process even easier, invest in one of the best portable vacuum cleaners. If you have pets, a lint roller can help remove any pet hair that has gathered.
Clean the spill on upholsteryIf your velvet upholstery has just encountered a spill of juice then, treat it immediately. Moreover, try to remove the stain as much as you can. Hence, with the help of a dry spongy, or absorbent cloth, blot the affected area quickly. Thus, we always suggest you clean any stain or spill instantly. This will restrict the stain from turning dry and make it difficult to remove effortlessly.
Treat the stain on the upholsteryIf you can still see the ugly stain reflecting high on your velvet, then follow the treatment step. Clean up accidents as soon as they occur. To be cautious, we recommend spot-testing a cleaning product in a hidden location the first time you use it on the cloth, just in case it causes discolouration or damage. Unlike washing a leather sofa, no special cleaning solutions are necessary. Simply take a bowl with warm water and mild dish soap, then drop your lint-free cloth into the mixture, wring out any extra moisture, and gently blot away stains. The idea is to blot rather than rub. Rubbing vigorously may cause fibre damage and create a mark.
Use of a steamer:The most popular method for velvet upholstery cleaning is home steaming. If you don't have a vacuum, you can use a steamer. Steaming velvet upholstery maintains the surface clean and prevents fabric compression. You can do this with a conventional steamer or an iron. While washing the upholstery, you should also take the time to eliminate any creases. To avoid permanent creases, remove them as soon as you detect them. You may utilise a clothes steamer kept safely of the fabric or a steamer setting on your iron. Make sure that the iron never comes into touch with the fabric.
Furthermore, you can also try another homemade cleansing solution of lemon and baking soda.
You will need a bowl to prepare the solution. Next, the ingredients you need are lemon and baking soda. Also, a clean and dry towel.
Take a bowl and squeeze around 100 ml of lemon juice in it. Now, add 1 tablespoon of baking soda. Slowly, you will notice the foam formation on the top of the solution.
Now dip the clean and dry towel in the solution and apply it to the stain.
Indeed, the composition of every velvet upholstery cleaning can be different. Hence, we always recommend you perform a solution test before starting directly with the stain treatment. On the other hand, if you are still not sure then you can seek a professional velvet upholstery cleaning service. Generally, they can better guide you on what kind of treatment your upholsteries velvet type needs. Professional velvet upholstery cleaning services generally follow the technique of dry cleaning.
Formerly, the professionals will start with inspecting your upholsteries, velvet type. Also, the type of stain it has. Above all, it is essential to determine to have the right cleaning without any damage to the fabric.
With the help of an industrial-level mechanism, they apply a dry solvent. It is performed for deep penetration.
They vacuum the solvent to extract the debris and dirt that has been softened.
Therefore, professional velvet upholstery cleaning can be a long-term and beneficial investment. Moreover, you can have guidance on cleaning and maintaining your upholstery further.
Conclusion:
We've included all of the information you'll need to know about How to clean velvet upholstery? The advice in this blog is useful for individuals who want to keep their velvet upholstery looking new and clean. If you do not want to hire a professional, you must clean regularly. Follow the instructions carefully to preserve the superior appearance of the velvet upholstery. If you don't have the tools or the time to clean your velvet furniture thoroughly, you can consider hiring a professional cleaning service. An experienced velvet upholstery cleaning service has greater expertise doing these types of jobs, as well as better equipment, and the job can be done faster than you can.